Portugal's Working Holiday Visa for Australians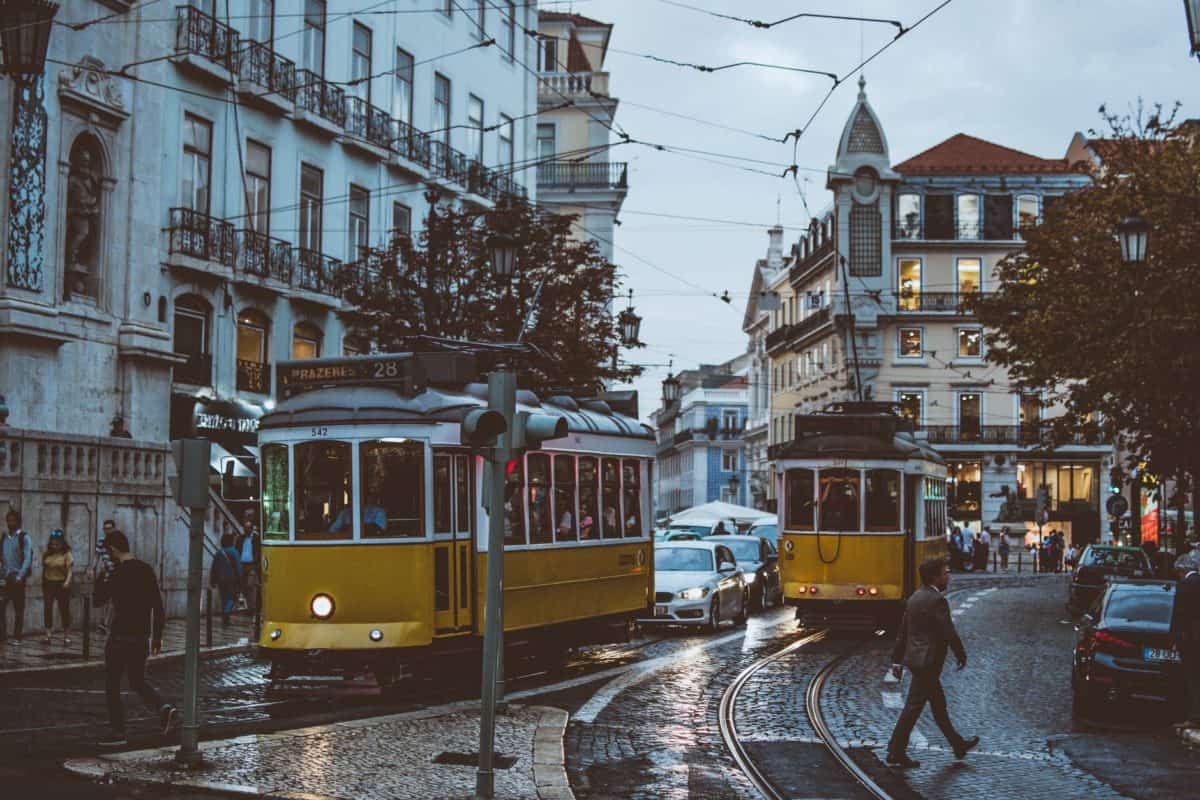 From the nice beaches and great food, to the historic old cities, mild weather and laid-back lifestyle, Portugal is an attractive place to visit on multiple fronts. Located on the western edge of the European continent, Portugal is also a relatively affordable place to live. The country also has a thriving startup and tech scene, making it popular with expats and digital nomads.
If you're an Australian citizen aged between 18 and 31 years old, and you've completed at least some form of higher education, you could apply for a Working Holiday visa to stay in Portugal for up to 12 months! During this time, you may work in Portugal for up to six months and study for up to four months.
Most other countries only offer working holidays to people who haven't yet turned 31 years old at the time of application. Portugal offers an extra year as 31-year-olds can also apply.
Lisbon and Porto are Portugal's main cities, but the European country also has lots of charming beachside towns. Madeira and the Azores islands are part of Portugal's territory as well.
Although English is widely spoken in the major cities and tourist locations, note that Australians will need at least a "functional" level of Portuguese to apply for a working holiday visa in Portugal.
This page contains useful information about the Portuguese working holiday visa for Australian citizens. It was last updated on 14 April 2022.
Key facts about Portugal
Population: Approx. 10 million
Official language: Portuguese
Capital city: Lisbon (Lisboa in Portuguese)
Largest cities: Lisbon, Porto, Amadora, Braga
Currency: Euro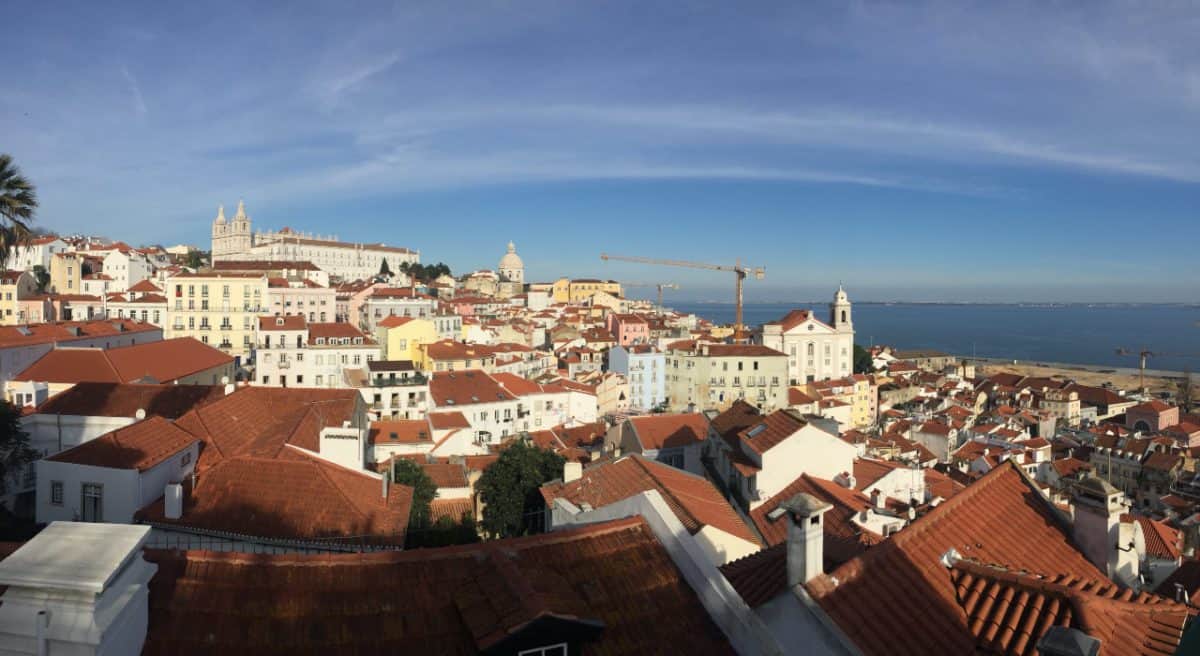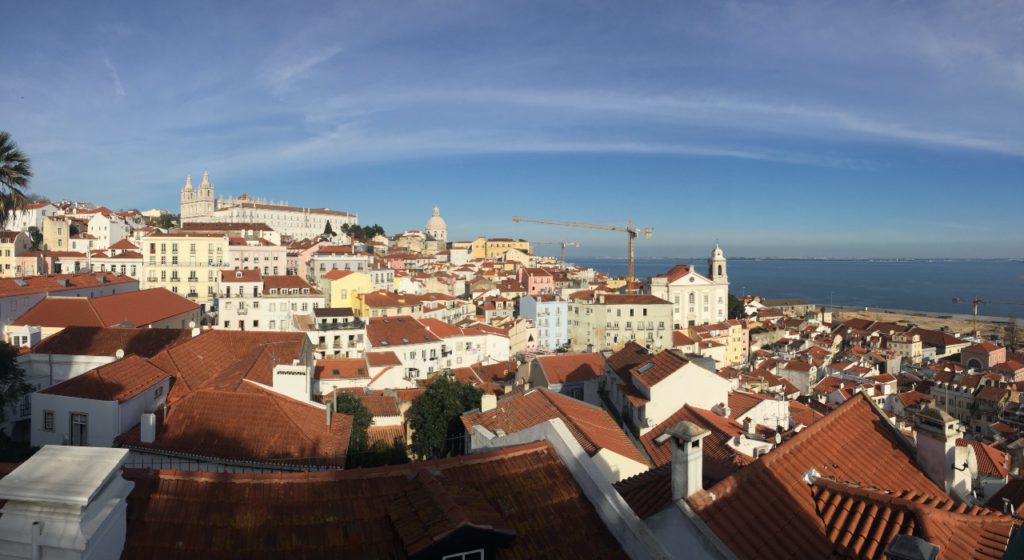 Portugal Working Holiday Visa requirements
Portugal offers working holiday visas to citizens of Australia, Argentina, Canada, Chile, Japan, New Zealand, Peru, South Korea & USA. See the Portugal Ministry of Foreign Affairs website for more information.
This information is applicable to Australian citizens and may vary for citizens of other countries.
To apply for a Portugal working holiday visa as an Australian citizen, you must meet the following requirements:
Aged between 18-31 years old (inclusive) at the time of application
Hold tertiary qualification/s or have successfully completed at least two years of university study
Speak at least a functional level of Portuguese
Have sufficient savings to travel to/from Portugal and support yourself initially
Hold travel & health insurance to cover your entire stay
You cannot apply for this visa if you:
Will be accompanied by dependent children
Have a criminal record
Have already held a Portuguese working holiday visa
More information is available on the Portuguese government's website.
Documents needed to apply for this visa
When applying for a working holiday visa for Portugal as an Australian citizen, you will need to provide the following documents:
Bank statement/s showing sufficient financial means to support yourself
Proof of return flights to Portugal and/or sufficient funds to purchase a ticket
Travel insurance valid for the entire duration of your stay which covers hospital & medical repatriation costs
A letter of Australian government support and a "signed solemn statement" explaining why you want to live in Portugal
Proof of "at least functional" Portuguese language proficiency
Completed visa application form with a passport-sized photo, form authorising criminal record verification, and a signed "statement of responsibility" (see the long-stay visa forms on the Portuguese Ministry of Foreign Affairs website)
Self-addressed envelope for your passport to be returned.
Note: While the Portuguese government still lists a letter of Australian government support as a visa requirement, Australia's Department of Home Affairs no longer lists Portugal as a country for which Australians are required to get a letter. It is possible that the Portuguese government has not yet updated its website to remove this old requirement.
This visa costs AUD$180.45 (payable by money order or bank transfer).
How to apply for a Portugal Working Holiday Visa
You can apply through the Consulate General of Portugal in Sydney. After paying the visa fee, you would need to send the required documents to the consulate. It takes up to 30 days to process visa application.
After applying, you will be contacted to arrange an interview. You can request an interview exemption if you provide proof of Portuguese language proficiency with your visa application (e.g. a certificate from a Portuguese language school/instructor).
The Portuguese government does not clearly define what is considered to be a "functional" level of Portuguese for the purpose of a Work and Holiday visa. But if you have a certificate showing that you have completed a Portuguese language course at an A2 level (at a minimum), this may be sufficient to exempt you from having to do an interview. The certificate can be from an online or in-person language course.
See the Portuguese Consulate General website or email the consulate at [email protected] for more information.
---
While best efforts are made to keep this information updated, we do not guarantee its accuracy. If you spot an error, would like to suggest new information to be added or simply have a question, please let us know in the comments and we'll endeavour to respond or update the article as quickly as possible!