The Netherlands Working Holiday Visa for Australians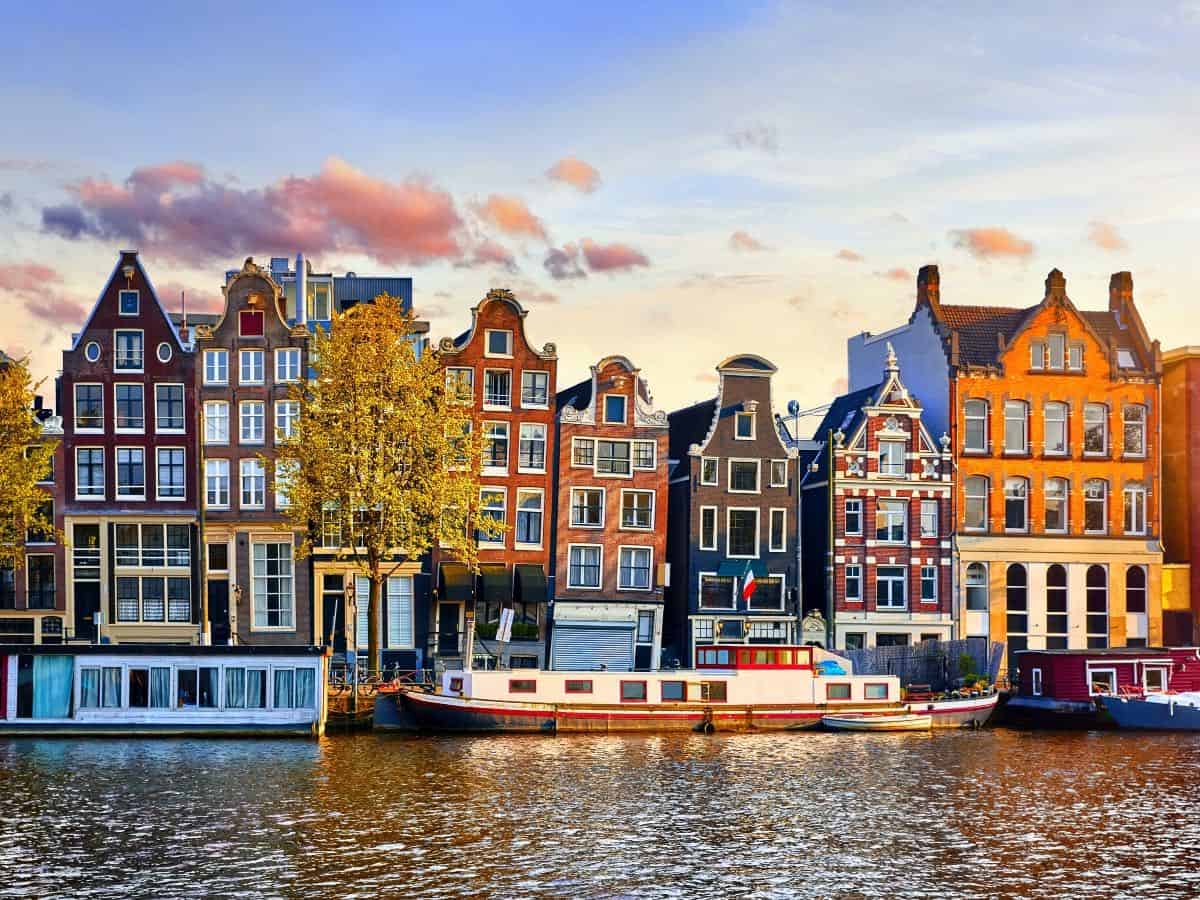 The Netherlands, sometimes known as Holland, is one of Europe's most progressive and tolerant countries. It may be small and flat, but the Netherlands is a great place to live and punches well above its weight!
And if you're an Australian aged between 18 and 30 years old (inclusive), there's some good news. You can apply for a Dutch working holiday visa to live and work in The Netherlands for up to 12 months! With this visa, you can also leave & re-enter the Netherlands as many times as you like during the year and travel to other parts of Europe for up to 90 out of every 180 days.
Amsterdam is a popular destination in the Netherlands. But there are also lots of university towns scattered across the country such as Utrecht, Rotterdam, Delft, The Hague or Groningen which welcome lots of international students and enjoy vibrant expat communities.
This page contains information about The Netherlands' Working Holiday Programme for Australian citizens, as well as some useful tips about living in The Netherlands. It was last updated on 18 August 2023.
Key facts about The Netherlands
Population: Approx. 17 million
Official language: Dutch
Capital city: Amsterdam (although The Hague, which is "Den Haag" in Dutch, is the seat of government)
Largest cities: Amsterdam, Rotterdam, The Hague, Utrecht
Name of the country in Dutch: Nederland
Currency: Euro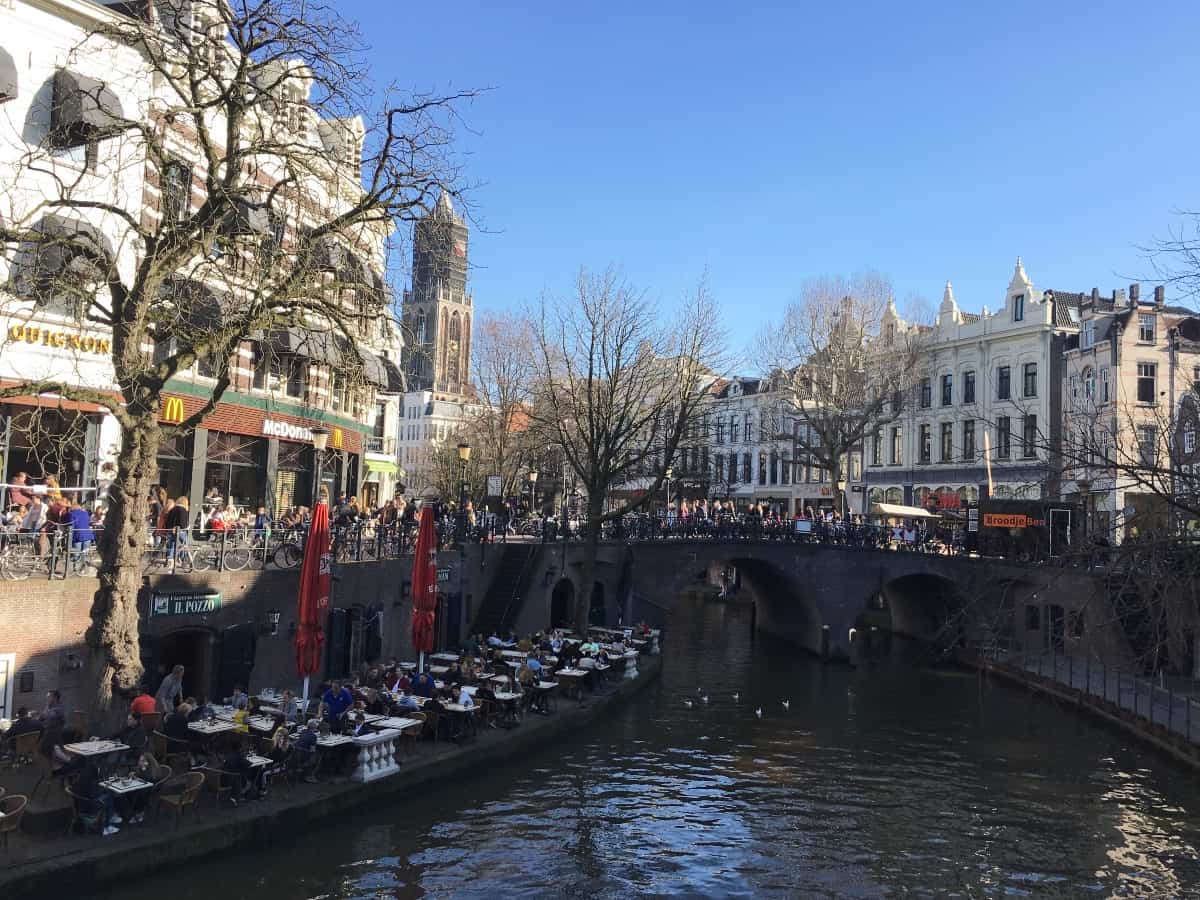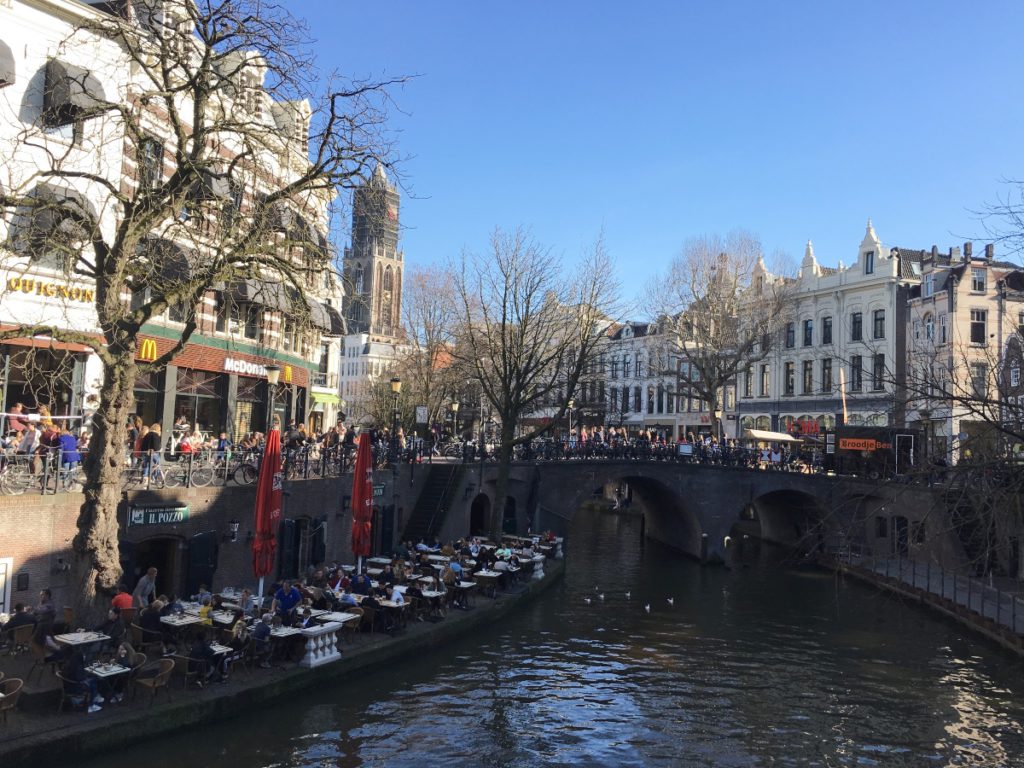 The Netherlands Working Holiday Visa requirements
In addition to Australians, The Netherlands offers Working Holiday visas to citizens of Argentina, Canada, Hong Kong, Japan, New Zealand, South Korea, Taiwan and Uruguay.
The information on this page is applicable to Australian citizens and may differ for citizens of other countries. Please check the Dutch government IND website for information about working holiday visas for other nationalities.
To apply for a visa under the Netherlands' Working Holiday Programme (WHP) as an Australian citizen, you must meet the following requirements:
Aged between 18-30 years old (inclusive) at the time of application
The main reason for coming to the Netherlands is for a holiday/cultural exchange, with any work and/or study to be incidental
At the time of submitting your application, your main place of residence should be in your country of nationality.
You cannot apply for this visa if you:
Will be accompanied by dependent children
You have previously held a working holiday visa in the Netherlands
Have a criminal record
More information is available in English on the Dutch IND website. (IND stands for "Immigratie en Naturalisatiedienst", which translates to "Immigration and Naturalisation Service".)
Working in The Netherlands
The IND website states under "working with the residence permit":
It says on the back of your residence permit: 'Work permit not required for occasional work while on WHP/WHS, other work not permitted' (in Dutch: TWV niet vereist voor incidentele arbeid in het kader van WHP/WHS, andere arbeid niet toegestaan).
Occasional work means that you are allowed to work only to financially support your stay in the Netherlands. Then your employer does not need a work permit (in Dutch: tewerkstellingsvergunning or TWV) for you. You may, for example work fulltime, but not the whole year for the same employer. Nor may you work as a self-employed person. This is because the main purpose of your stay is cultural exchange.
A previous version of this webpage (in 2021) said:
You are only allowed to carry out work of an incidental nature. This means that you are allowed to work fulltime, but not for one and the same employer for the duration of the entire year. Also, you are not allowed to have an employment contract for the entire year upon arrival in the Netherlands.
From 1 October 2018 until 1 October 2019, Australian working holiday markers in The Netherlands were not permitted to work for more than 12 consecutive weeks for a single employer. This restriction no longer applies, however you still cannot work for one employer for a full year.
If you are coming to The Netherlands for the main purpose of full-time employment, study, au-pair work or freelance work, you should apply for a different type of visa.
Documents needed to apply for this visa
When applying for a Dutch residence permit under the Working Holiday Programme as an Australian citizen, you will need to provide the following documents:
A valid passport (with at least six months until expiry)
A return flight ticket (or proof of sufficient funds to purchase a ticket back to your home country)
Proof of sufficient funds to support yourself during your initial stay in The Netherlands
Proof of health/travel insurance with sufficient medical coverage in The Netherlands
There is an application fee of €70 (approx. AUD119), payable following the application process. You will also need to visit an IND office to provide biometric data (fingerprints, signature and to have your photo taken) later in the application process.
Although you don't need this to apply for a working holiday visa, you may also be required to show a legalised copy of your birth certificate when you register with your local Dutch municipality. To get your document legalised, you will need to obtain an Apostille stamp from a DFAT Passport Office in Australia or the Australian embassy in The Hague (if you're already in The Netherlands). A fee is involved for this service.
How to apply for a Dutch Working Holiday Visa as an Australian
There are three ways to apply for a Dutch working holiday visa:
Submit an online application (this can be done before you arrive in the Netherlands),
Apply person at an IND office in The Netherlands (with an appointment), or
Submit a written application by post after arriving in The Netherlands
You can apply for a Dutch working holiday permit up to 3 months before your intended arrival date in The Netherlands. However, you may prefer to apply immediately after you arrive in The Netherlands because the visa is only valid for 12 months from the application date.
You can arrive in The Netherlands without a visa (you can stay for up to 90 days as a tourist), then apply for a residence permit after you arrive. If you do this, you should apply as soon as you arrive in the Netherlands.
See the IND website for more information about the application process and forms.
What happens after you've applied for a residence permit
You will receive a letter acknowledging receipt of your application. This will contain:
Your V-number (this is your unique registration number with the IND, which you will need in future interactions with Dutch authorities), and
Instructions for payment of the visa fee (if you did not already pay online when submitting your application).
While this letter was previously sent by post, some Working Holidays for Aussies readers say they recently received this information by email. It took around three weeks after applying for their visa.
After you receive this letter, you can make an appointment online to visit the IND to provide biometric data (i.e. have your fingerprints, photo and signature taken) and receive a temporary residence endorsement sticker. This passport sticker allows you to reside and work in The Netherlands for up to 3 months while you wait for the final outcome of your application.
It can take up to 3 months for the IND to process your application. It is normal for it to take 2-3 months, but don't worry. Anecdotally, as long as you meet all of the criteria and don't have a criminal record, your application is likely to be approved.
Once your application is approved, you can make an appointment to collect your residence permit (this is a pink card) in person from your nominated IND office.
You can make an appointment at any IND office online, however note that appointments fill up quickly so you may need to wait several weeks for the next appointment. So, do not delay making your appointment!
As you can see, you will have to deal with a bit of bureaucracy when applying for your residence permit and arriving in the country. But living in the Netherlands is worth the hassle!
In any case, visiting town halls or IND offices in The Netherlands is not generally an unpleasant experience. All of the officials are polite and speak English, and occasionally you'll even be offered free tea or coffee.
Arriving in The Netherlands
If you've already applied for a residence permit, check whether you need to make an appointment at an IND office to provide biometric data and receive a temporary residence endorsement sticker. Or, if you haven't yet applied, you will need to start the visa application process after arriving in the country. See the information in the previous section which explains the process.
Other than this, it is a Dutch requirement to register your address with your local municipality (known as the "gemeente") after arriving in the Netherlands. You will need to do this within 5 days of moving into your new address in the Netherlands or finalising your rental contract. Registration is also required when moving house and leaving the Netherlands.
You can make an appointment for registration with your local "gemeente" (town hall). You'll need to bring your passport and proof of occupancy (e.g. a rental contract) to the appointment. Some municipalities may also ask to see your legalised birth certificate.
Fines apply if you don't register. But you will need to do this anyway to receive a BSN ("burgerservicenummer", or personal service number) which you'll need when accessing many services in The Netherlands such as opening a bank account, getting a job or accessing health care.
Finding a place to live
There are many websites that can assist you with finding accommodation in the Netherlands. ("Move to Netherlands" lists many of them.) You could also search via a real estate agent or Facebook/expat group. If you are studying in the Netherlands, your university may assist you with finding accommodation and/or you have access to subsidised student housing.
If you're looking for a shared flat (which is very common for young people in the Netherlands), the most popular website is Kamernet. If multiple people are interested in the same room of a share flat, it is common for the existing housemates to host what's called a "hospiteeravond" (roughly translating to "hospitality evening") where they invite potential candidates and then decide who to rent the room to. If you have to go to one of these, be prepared for it to be competitive and awkward.
There are a few other things you should be aware of when looking for accommodation in The Netherlands:
Some housing advertisements state that "registration is not possible". This refers to registering with the gemeente at that address. You should avoid rentals that don't allow registration as (a) it is technically illegal not to register, and (b) if you can't register, you won't be able to get a BSN which you'll need to open a bank account, get a job, etc.

There is a housing shortage in some cities, such as Amsterdam and Utrecht. Housing can also be limited in other university cities around the beginning of university semesters, as students flock to these cities from elsewhere in the Netherlands as well as from other countries.

Look out for scammers on housing websites who demand up-front payment before you've seen the property or overcharge for shabby properties (there are laws in the Netherlands regulating rental prices).
Dutch health insurance requirement
The Netherlands has a requirement for residents to take out basic health insurance ("basisverzekering") within 4 months of their permanent residence permit coming into force. If you are working in The Netherlands, this is a compulsory requirement and you may receive a fine if you don't apply for health insurance cover. You could expect to pay around €100/month for basic health insurance.
The Zorgverzekeringslijn website has more information about this.
Once you have health insurance, consider registering immediately with a local GP ("huisarts"). This will make things easier for you in the future if you get sick or need to see a doctor.
Dutch health insurance companies cannot deny your application for health insurance if you are eligible for it. But under some circumstances, e.g. if you are not working for a Dutch employer or are not considered a Dutch resident for whatever reason, you may be ineligible for Dutch basic health insurance. In this instance, you can apply for a ruling from the Sociale Verzekeringsbank (SVB). If they rule that you are entitled to insurance, you can show their confirmation letter to any insurance company and they must insure you. If not, the SVB will inform the CAK and you will not be fined for not having the compulsory insurance.
If you are not eligible for basic insurance in The Netherlands, you should still ensure you are covered by travel insurance or another health insurance policy that you are eligible for. You may also be able to benefit from the Australian government's reciprocal Medicare agreement with The Netherlands.
Living in The Netherlands
The lifestyle in the Netherlands is quite relaxed, and life is relatively comfortable. Infrastructure is excellent and English is widely spoken, especially in the larger cities.
Amsterdam is one of the most popular places to live, but it's also the most expensive (and at times can be overrun by international tourists). Don't be afraid to consider living in another city such as Utrecht, Den Haag, Rotterdam, Leiden, Delft or Eindhoven.
Utrecht is a particularly beautiful city with around 350,000 inhabitants. The city has all of the conveniences you would need, good nightlife, and a large international student & expat community (including a few other Australians who are part of the "Aussies and Kiwis in Utrecht" Facebook group) as it's home to a large university and many international businesses.
Canals weave their way through Utrecht's beautiful medieval city centre, and it's very close to nature including parks, forests and lakes. The city is also close to Amsterdam and Schiphol Airport, with regular high-speed trains taking you to both places in less than 30 minutes.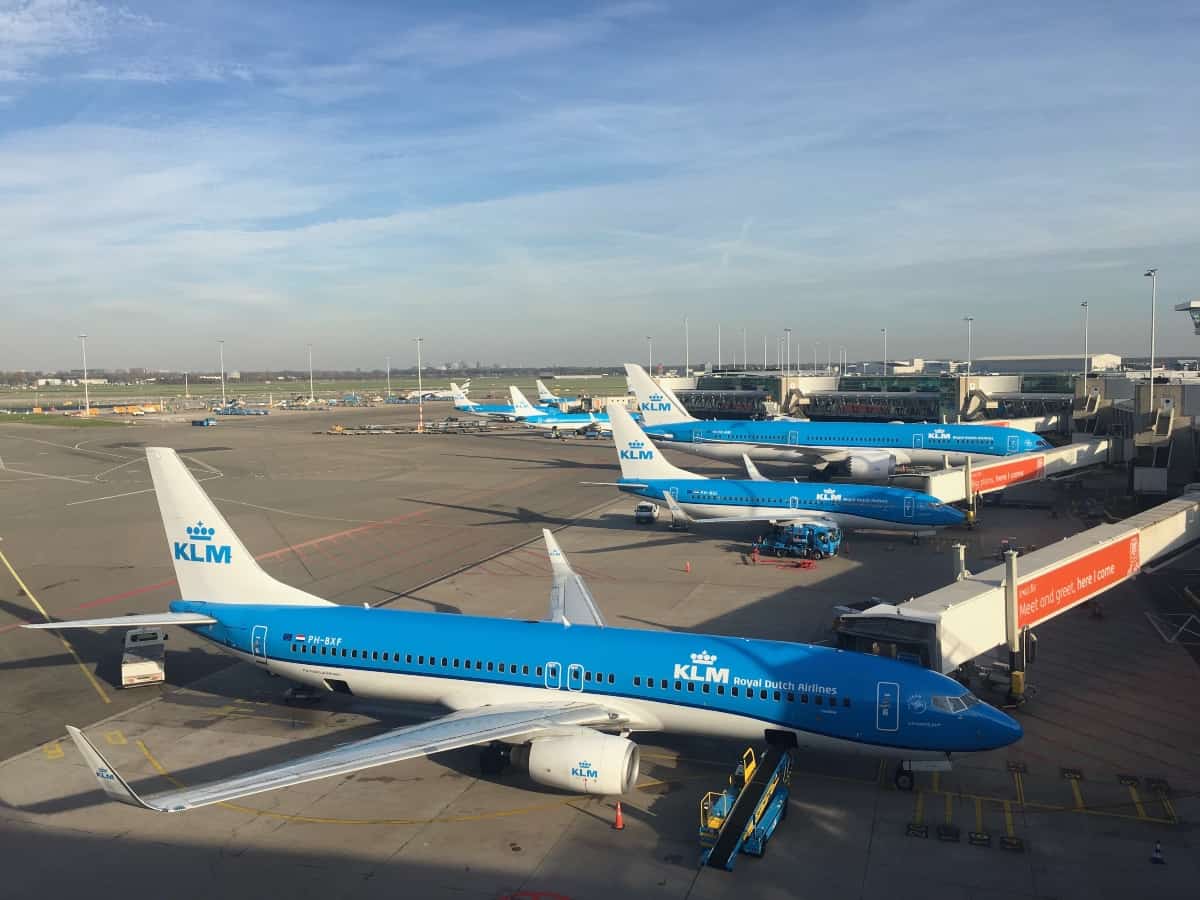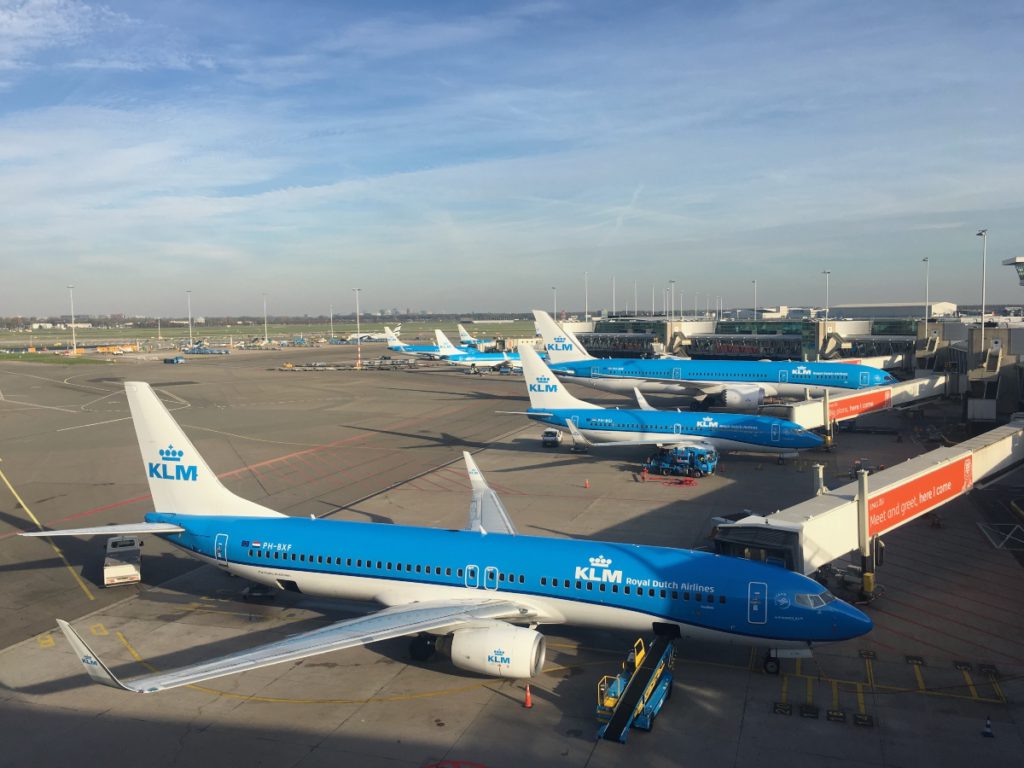 Schiphol Airport in Amsterdam is the main international airport, with connections to all over Europe and the world. It's a large, efficient and convenient airport with a railway station directly underneath it. Some low-cost airlines also fly from airports in Eindhoven and Rotterdam.
The entire country is well-connected by high-speed trains, but most Dutch people cycle shorter distances. You are unlikely to need a car.
The Netherlands is full of dedicated cycle paths and there is plenty of bicycle parking as this is the main mode of short-distance transport. After arriving in the Netherlands, one of the first things you should do is buy a bicycle. But make sure you invest in a good lock, as bikes are frequently stolen!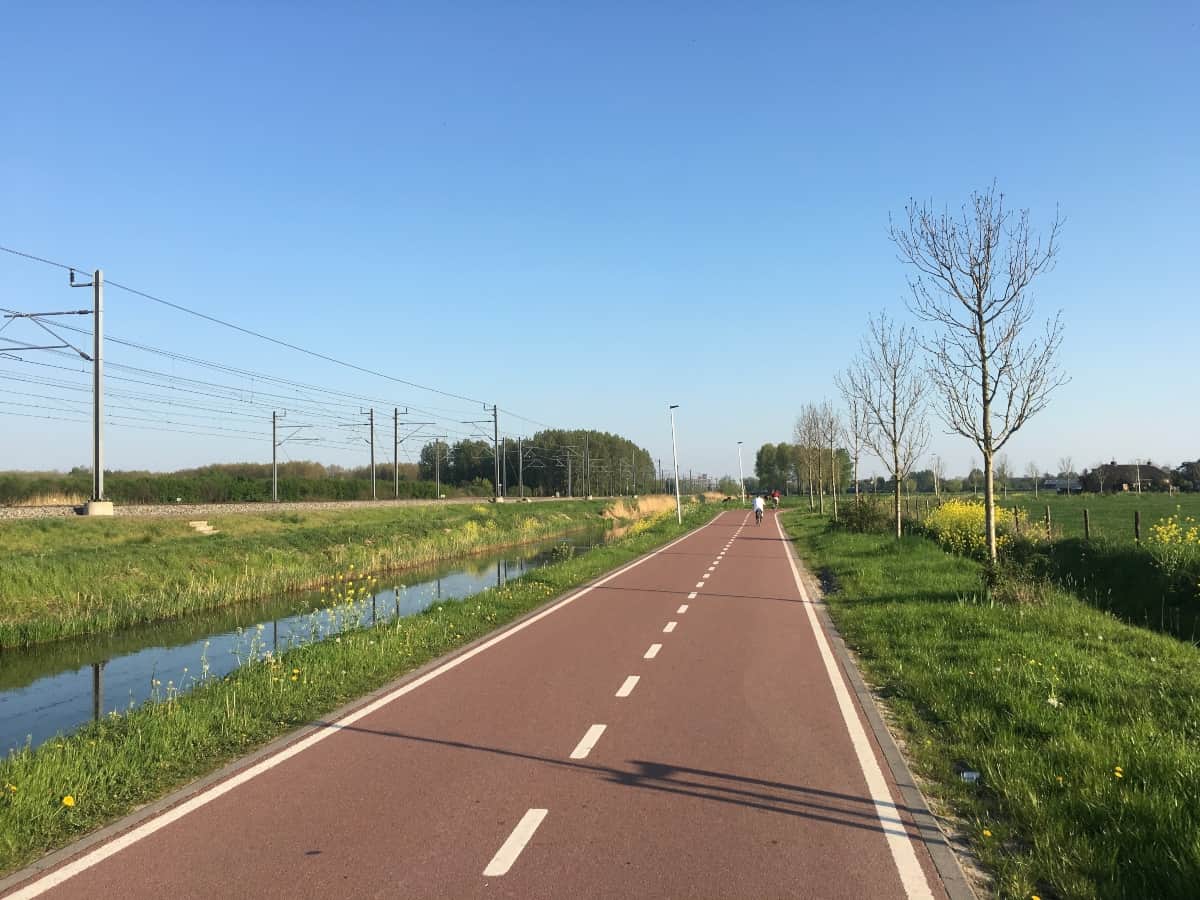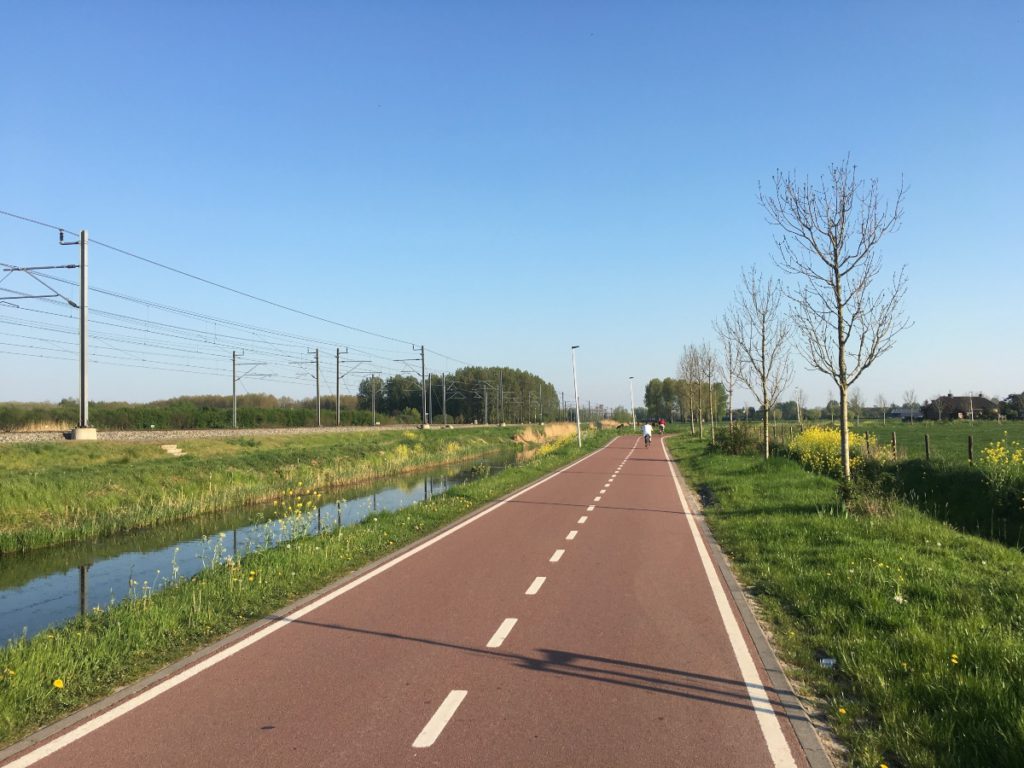 If you're an Australian moving to the Netherlands, you may also find it useful to join the "Australians in Amsterdam" Facebook group.
---
While best efforts are made to keep this information updated, we do not guarantee its accuracy. If you spot an error, would like to suggest new information to be added or simply have a question, please let us know in the comments and we'll endeavour to respond or update the article as quickly as possible!