Get Your Free eBook!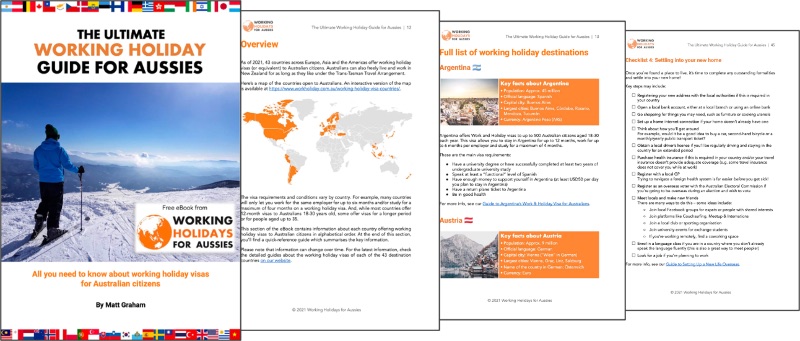 Learn all you need to know about working holiday visas for Australians!
Our free 48-page eBook, The Ultimate Working Holiday Guide for Aussies, is packed full of useful tips and information about working holiday visas including:
An overview of working holiday visas – what they offer and how to get one in 2022
A complete summary of all the countries offering working holiday visas to Australian citizens
Tips & helpful checklists on things to do before & after moving overseas
To get your FREE copy, simply enter your email address below and follow the instructions sent to you.
You can also choose to opt-in to the Working Holidays for Aussies newsletter below for very occasional working holiday news and updates. (We'll never spam you and will only send you one email every few months!)