France's Working Holiday Visa for Australians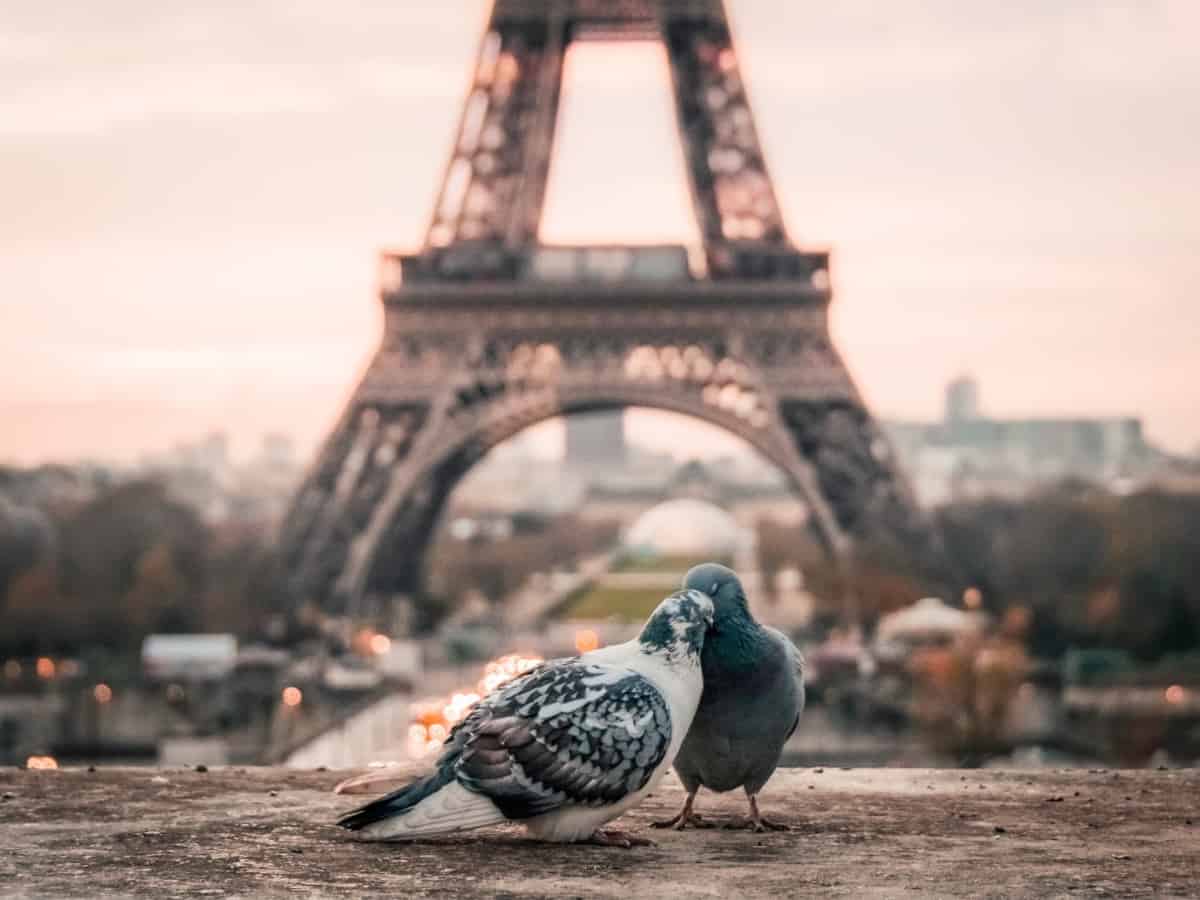 If you're an Australian aged between 18 and 35 years old, you could be eligible for a French working holiday visa!
This visa lets you live in France for up to a year and work in the country to help fund your stay. Studying that is "incidental to the holiday" (such as taking some French language courses) is also permitted.
This page contains information about the French working holiday (young traveller) visa for Australian citizens. It was last updated on 10 October 2023.
Key facts about France
Population: Approx. 68 million
Official language: French ("français" in French)
Capital city: Paris
Largest cities: Paris, Marseille, Lyon, Toulouse, Nice
Currency: Euro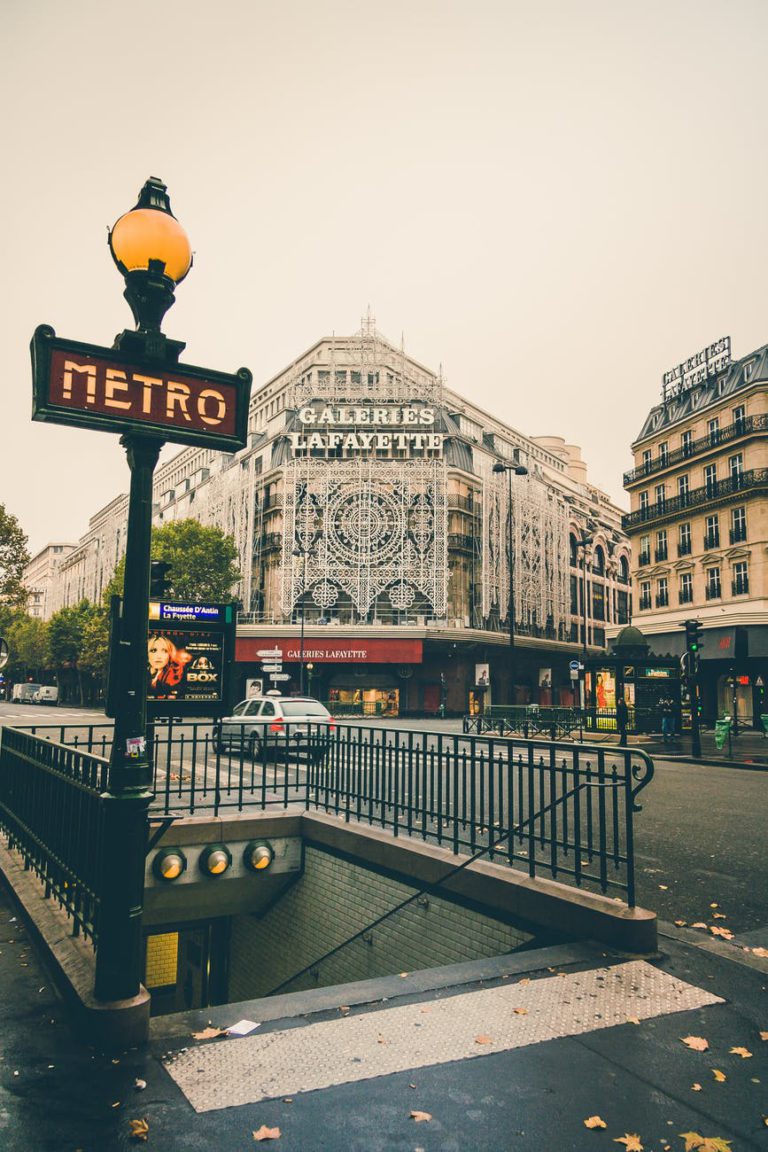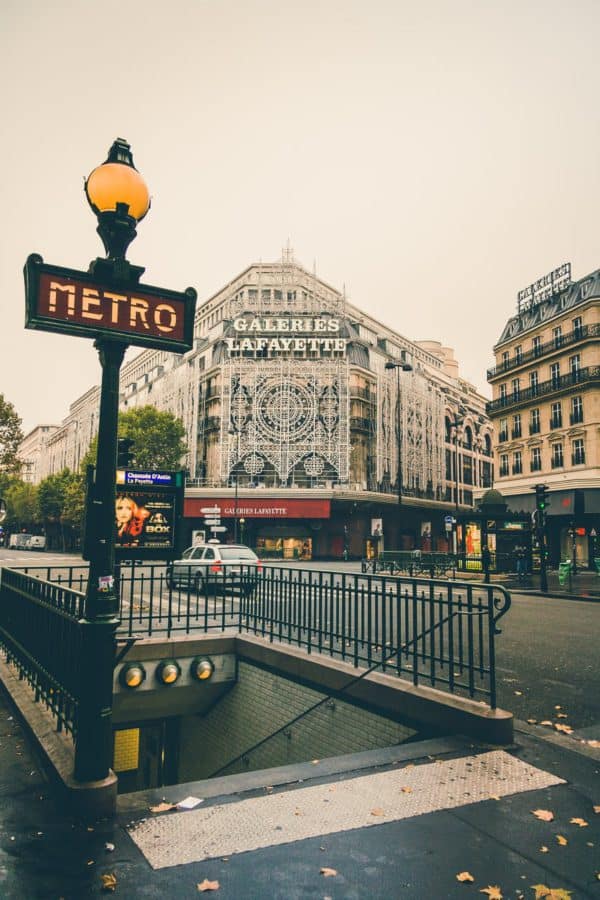 France Working Holiday Visa requirements for Australians
France offers Working Holiday visas to citizens of Australia, Argentina, Brazil, Canada, Chile, Colombia, South Korea, Japan, New Zealand, Hong Kong, Mexico, Peru, Russia, Taiwan & Uruguay. See the France Visas website for more information.
This information is only applicable to Australian citizens. Please note that while the maximum age to apply for this visa is 35 for Australians, Argentinians & Canadians, the maximum age for other nationalities is 30.
To apply for a France working holiday visa as an Australian citizen, you must meet the following requirements:
Aged between 18-35 years old (inclusive) at the time of application
Have a return plane ticket from your country of residence to France (or an affidavit promising you will leave France before your visa expires)
Have enough funds to support yourself during the initial period of your stay (as a rough guide, you should have at least AUD5,000 in savings)
You cannot apply for this visa if you:
Are accompanied by dependent children
Have already held a French working holiday visa
The official France Visas website contains limited information about this visa. But this PDF document from the French embassy in Australia contains some more information about the French working holiday visa agreement with Australia that may also be useful, including the prerequisites and rights that come with the visa.
You can also read the terms of the reciprocal agreement between Australia and France (in French) on the French government's website.
The French government advises applicants to contact VFS Global if they have questions. The Consulate General specifically states that they do not provide information about visa procedures, required documents, visa appointments or processing times.
Documents needed to apply for this visa
When applying for a Working Holiday Visa for France as an Australian citizen, the France Visas website says you will need to provide the following documents:
Long stay visa application form
A valid passport with at least two blank pages and that will be valid for at least 3 months after the end of your intended stay in France (you need to scan all passport pages which are not blank)
Two recent passport-sized photographs (ICAO standard)
Proof of a return flight booking to/from France, or an affidavit confirming that you will leave France before your visa expires
Adequate travel insurance covering (at a minimum) medical, hospital and repatriation costs for the entire stay in France
Proof of sufficient funds to support yourself during the initial period of stay in France (e.g. a bank statement showing that you have had at least AUD5,000 in your account for the past 3 months)
Proof of initial accommodation (e.g. a hostel booking/offer of free accommodation for when you arrive in France)
Please note that this information is subject to change. When you start your visa application, a full list of up-to-date document requirements will be provided to you. If you have recently applied for this visa and the required documents were different to those on this list, please let us know in the comments below!
The French working holiday visa is classified as a long-stay visa, which has a fee of €99 (approx. AUD161). There may also be fees payable to VFS Global (approx. €40-75, or AUD63-119).
How to apply for a French Working Holiday Visa in Australia
You can apply for a Working Holiday Visa between 3 months and 15 days before your intended arrival date in France. (Note that it is not possible to apply more than three months in advance.)
You can no longer apply for this visa directly with the French Consulate General in Sydney. Since January 2021, French visa applications in Australia must be submitted to VFS Global. You'll need to visit a VFS Global office to provide the required documentation and provide biometrics, but the French consulate is still responsible for processing visas.
Start your visa application on the France-Visas website. Once you've submitted the application form, you can make an appointment to attend a VFS Global visa application centre to provide biometrics (fingerprints & photo taken) and pay the applicable fees. VFS Global offices are available in Sydney, Melbourne, Brisbane, Adelaide and Perth.
If you're having trouble finding an appointment on the VFS Global website, keep checking regularly as new appointments are released. You could also try clearing your cache or using an incognito window in Google Chrome to access the appointments page.
Once your visa is processed, you can return to the VFS Global office to collect your passport. Or if you provided a prepaid envelope/paid an additional fee, it will be mailed to you.
Visit the VFS Global website for more information.
We recommend that you begin your visa application and make an appointment well in advance. According to the French consulate, the average visa processing time is 15 days. It could take longer in some cases.
Applying outside of Australia
According to the France-Visas website:
Nationals of countries that have signed a "Vacances-travail" (Working holiday) agreement with France must file their application with the competent visa center in their country or territory of nationality, with the exception of Australian, Canadian and Colombian nationals residing abroad who may file their visa application with the competent French consular service in their country of residence.
If you would prefer not to apply for a French working holiday visa in Australia, you can apply from another country where you are legally residing. However, you cannot apply while already in France. You also cannot apply in another country where you are simply visiting as a tourist.
It would generally be easier for most Australians to apply from within Australia. French embassies/visa centres in other countries may be less familiar with this type of visa. But if you can't or don't want to apply in Australia, check the Visa Wizard on the France-Visas website for a list of visa application centres in the country where you want to apply.
In your Visa Wizard search, select:
The "place of submission of application" as the country where you want to apply from,
Your visa type as "Long-stay (>90 days)",
Your plans as "Other", and
Main purpose of stay as "Working holiday".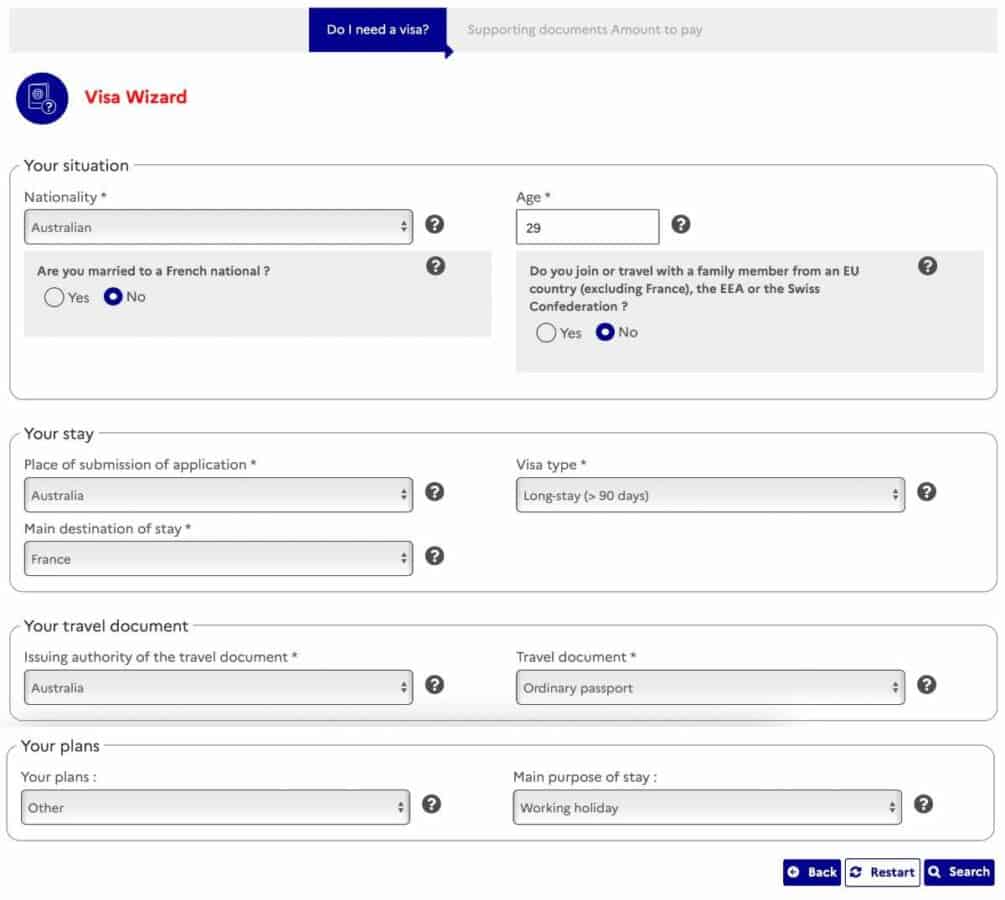 Arriving in France
After arriving in France, you would normally need to validate a VLS-TS long-stay visa within 3 months on the French interior ministry website.
However, there is an exception for working holiday visa holders. If you have a "vacances travail" (working holiday) visa, you do not need to validate this after arrival. (The exceptions are listed in French only on this webpage.)
After arriving, to connect with other Australians living in France, you may wish to join the "Aussies In France" Facebook group.
Working in France
After being issued with a working holiday visa, arriving in France and validating the visa (as per above), you'll automatically receive authorisation to work in the country. There were some issues with this affecting Australian citizens from late 2022 until May 2023, but this situation is now resolved.
---
While best efforts are made to keep this information updated, we do not guarantee its accuracy. If you spot an error, would like to suggest new information to be added or simply have a question, please let us know in the comments and we'll endeavour to respond or update the article as quickly as possible!
Before asking a question, please read through the previous comments to check if your query has already been answered.