10 Small Items Every Backpacker Needs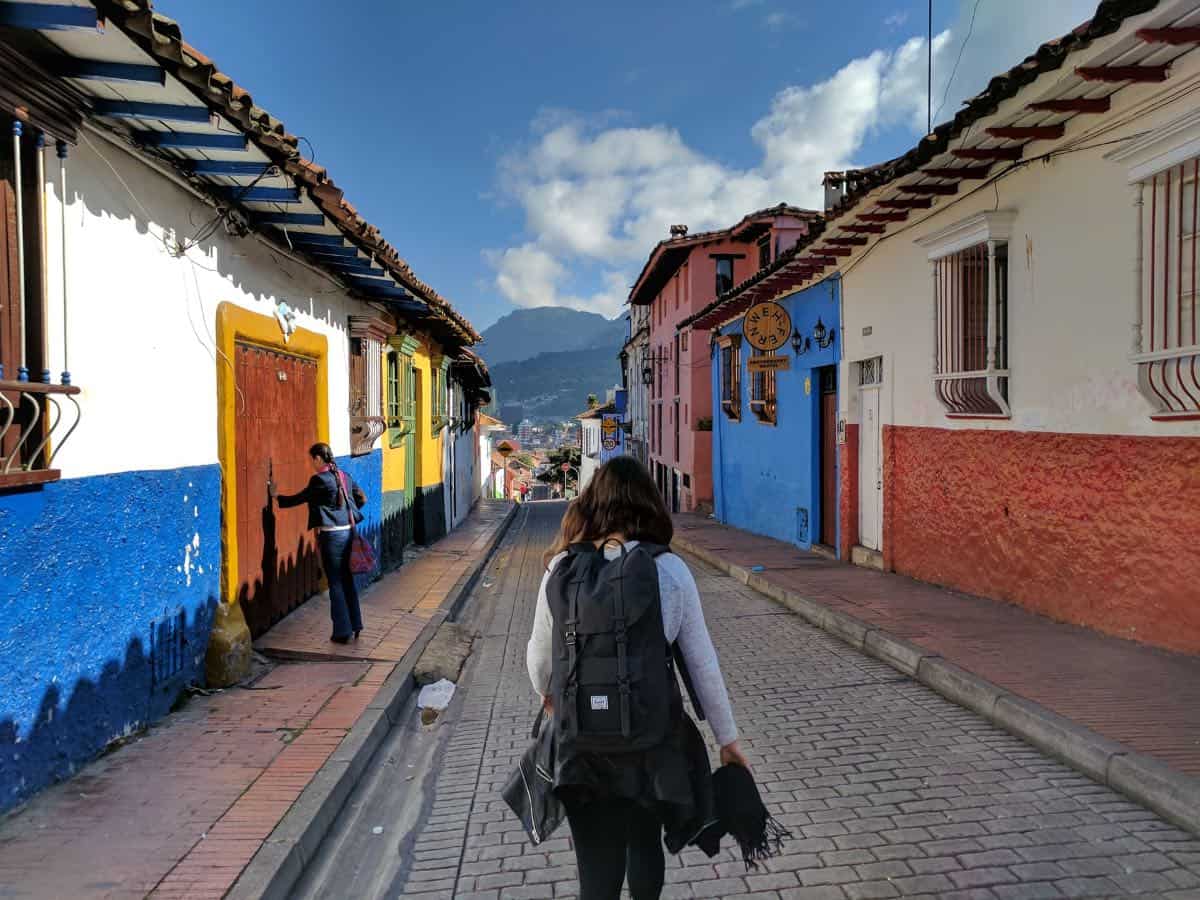 When you're travelling for an extended period of time, luggage space becomes a premium.
You'll obviously need to carry basic supplies like clothes, toiletries, chargers, your wallet and your passport. But when packing for your trip, think carefully about what else is worth carrying in your backpack.
Packing light makes backpacking easier
Clearly, when you're backpacking, you shouldn't pack more things than you're able to carry. Even if you're travelling with a suitcase that has wheels, you never know when you might need to carry it up the stairs of a hotel, train station or broken escalator – or even drag it through snow!
As well as extra weight that you'll have to carry around with you, excess baggage can get expensive when you fly. If your luggage is over the airline's weight limit, airlines will quite happily charge through the nose for every extra kilogram.
Conversely, travelling only with carry-on luggage can save you lots of money on checked baggage fees when flying with budget airlines! Plus, it can save you lots of time that you don't have to spend queueing to check in your luggage and waiting for it at the carousel after landing.
If you're able to carry all of your luggage on your back, this also means you won't have to mess around with storing suitcases in hostel luggage rooms, paying for lockers at train stations, and so on.
Small items that deserve a spot in your backpack
I once had a friend who insisted on travelling with a hairdryer. Clearly, that's a poor use of luggage space!
But here are 10 small things – other than an open mind – that backpackers would find extremely handy when travelling. They may seem innocuous, but they take up very little space and you'll really notice if you don't have them!
1. Power bank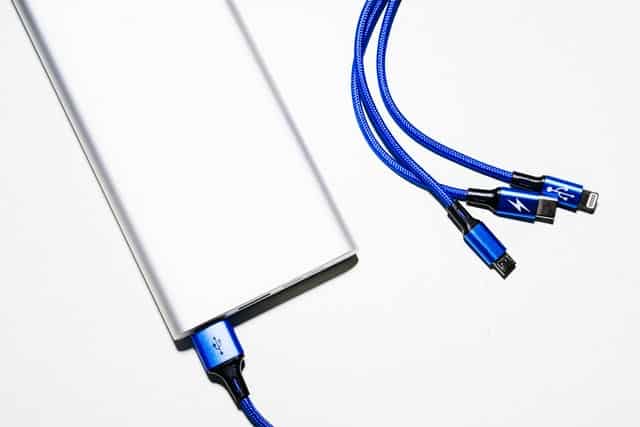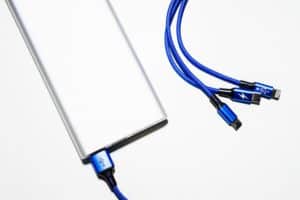 You won't need to worry about your phone running out of battery again with a portable power bank. This lets you recharge your electronic devices even if you don't have access to power, for example when hiking, camping or even just taking a long bus or train ride.
Power banks range in size and quality but even a small, cheap power bank should be enough to recharge your phone a few times.
2. Multi-country power adapter
When travelling overseas, you'll almost certainly need a travel adapter so that you can plug your electronic devices and chargers into international power outlets.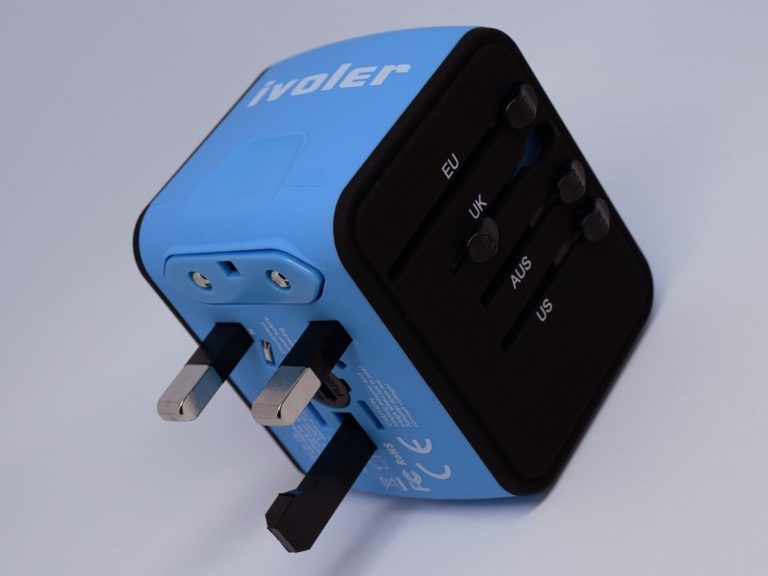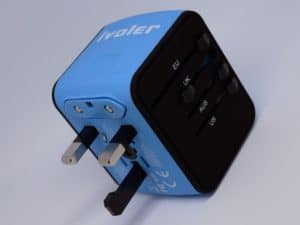 There are many different types of power sockets around the world, with different countries using different configurations. Not all power sockets are compatible with all types of plugs.
If you're just travelling to a small number of countries which all use the same type of power socket, a simple two-way adapter will probably be just fine. But if you're a frequent traveller, you may find it more useful to invest in multi-socket travel adapter that will work in almost every country.
For added convenience, consider buying a travel adapter with multiple sockets and USB ports! You'll be the most popular person at your hostel! 😉
3. Padlock
It may seem obvious, but padlocks are one of those things that you'll notice when you forget them! For security reasons, it's good practice to lock your suitcase when checking it in for a flight or when leaving it unattended, such as in a hostel dorm room or luggage office. Some hostels also require you to BYO padlock in order to use their lockers – or otherwise pay a fee to "rent" a padlock.
If you'll be travelling through the United States, you may prefer to purchase a TSA-approved padlock so that U.S. security officials won't need to cut off (and destroy) your padlock in the event they need to inspect the contents of your luggage.
It doesn't really matter if you use a combination lock or a padlock with a key. But personally, I prefer combination locks because they're less "fiddly" and I don't have to worry about possibly losing the key.
4. Microfibre towel
A compact microfibre towel like this one from Kathmandu could be really handy if you're camping or regularly staying in hostels. These towels are compact, so they don't take up much space in your luggage. They also dry quickly, making them ideal for travel. (You don't really want to have to pack a large, wet towel in your luggage, do you?!)
As many hostels charge extra for towels, travelling with your own microfibre towel can be a good "BYO" compromise between carrying a towel that takes up half the space in your backpack, and having to pay extra for towels everywhere you go.
5. Lightweight jacket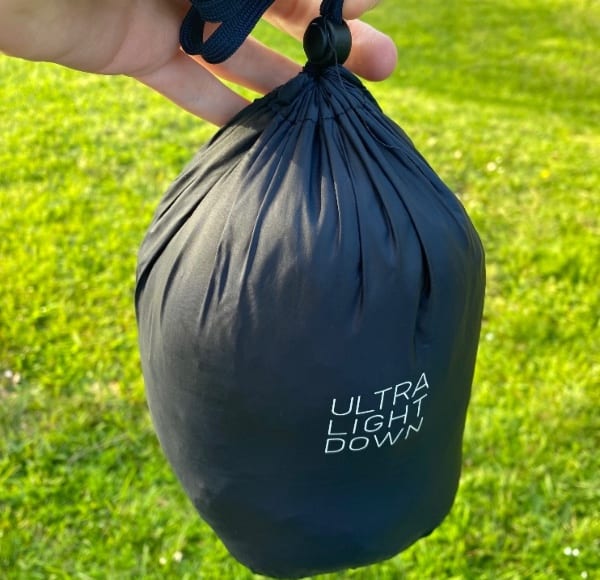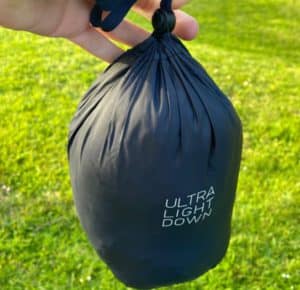 If you're travelling somewhere with a cooler climate, you'll probably need to take a jacket. But most jackets are bulky and can take up a lot of space.
Of course, if you're travelling to somewhere like Canada or Siberia in winter, you will really need a good jacket – that's not negotiable. But for everywhere else, a compact, lightweight jacket that can fit into a small bag could be ideal.
You can get a great lightweight down jacket from a store like Kathmandu in Australia. But I've been very happy with the cheap Ultra Light Down jacket I got from UNIQLO a few years ago. It even comes with its own storage bag that you can stuff the jacket into like a sleeping bag, to really minimise the amount of space taken up in your luggage.
6. Noise-cancelling headphones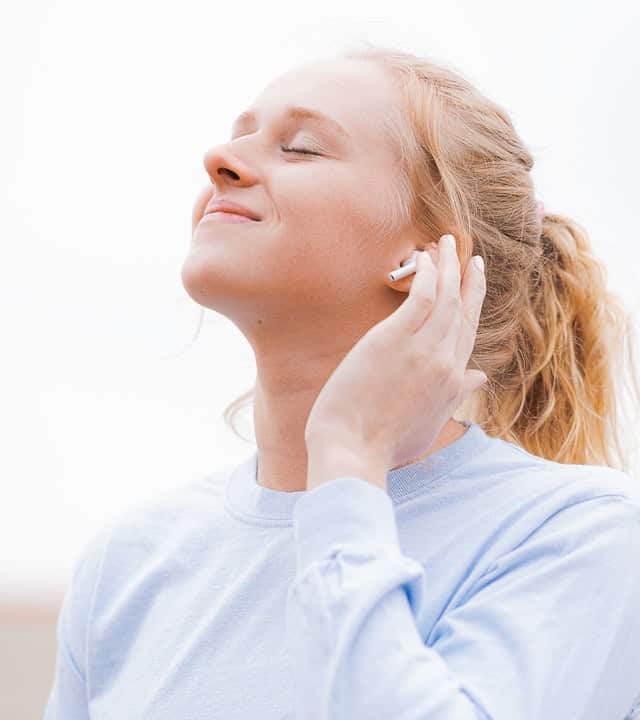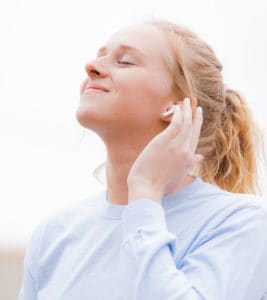 You don't need noise-cancelling headphones… until you do! These are ideal for blocking out background noise on flights (including both the sound of the engines and other passengers – especially crying babies!).
If you'll be regularly working in co-working spaces, coffee shops or hostels while you're travelling, they are also an easy way to block out background noise, helping you to concentrate. The more expensive noise-cancelling headphones, such as Apple AirPods or Bose QuietComfort headphones, also produce excellent sound quality making them a great all-round headphone.
While I personally wouldn't travel without my Bose QC-35s, which do come in a handy travel case, you may prefer a less bulky in-ear headphone option if you're trying to pack light.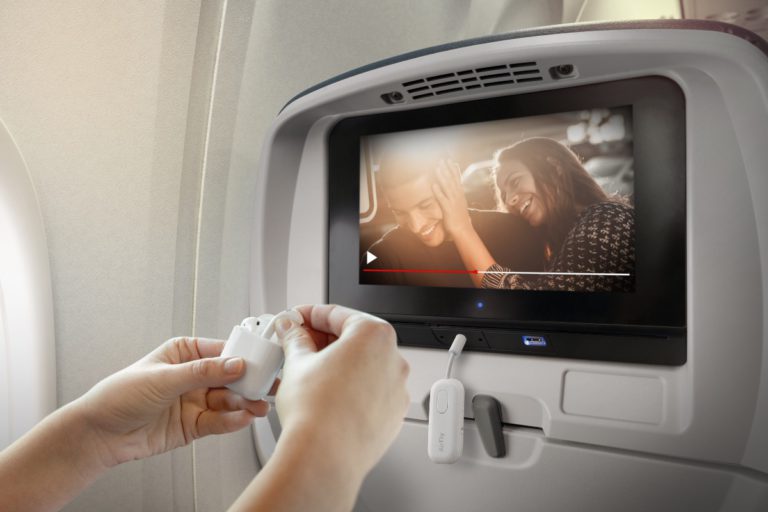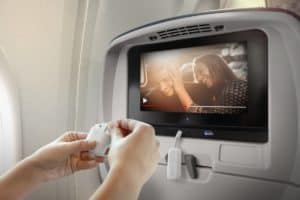 These days, many headphones are wireless and connect via bluetooth, rather than a cable that you plug into your electronic device. While bluetooth headphones are generally more convenient, they aren't necessarily compatible with most aircraft headphone jacks. So if you have bluetooth headphones and you'll be flying a lot, consider investing in a wireless aircraft bluetooth adaptor such as AirFly Pro.
7. Earplugs
Noise-cancelling headphones are great if you want to listen to music while blocking out background noise. But if you're just trying to sleep, good old-fashioned earplugs will do the job.
When (trying to) sleep on planes or overnight train journeys, earplugs are a must. They can also block out the sound of snoring roommates and people coming and going during the night when sleeping in a hostel dorm room. Even if you're staying in a hotel or apartment, earplugs can help to block out street noise.
An eye shade can also help with sleeping while on transport or in hostel dorms with artificial light around.
8. Pen
Again, this may seem really obvious… but I cannot tell you how many people have asked me to borrow a pen while travelling!
You will need pens all the time for things like filling out forms at airports, checking into hotels, and even little things like adding a tip to restaurant bills (in countries where this is standard practice).
9. Portable bluetooth speaker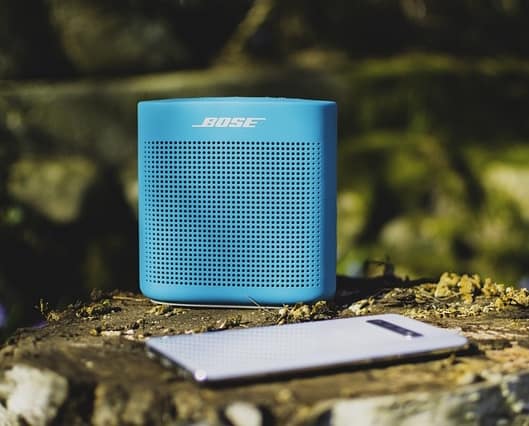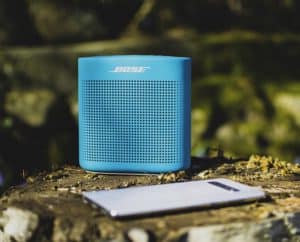 Portable speakers are great if you want to stream music from your own device while on the go – for example, at the beach, at a party, in a hotel room or even just at home.
I travel almost everywhere with my compact Bose SoundLink Micro Bluetooth speaker, which has great audio quality and works pretty much anywhere. It's even waterproof, so it works in the shower!
10. Choose a good backpack
Finally, a good backpack makes all the difference when you're… well, backpacking.
There are many different types of backpacks. You might be looking for a large rucksack that you can carry all your belongings in, or perhaps a "rollaboard" suitcase that you can wheel around but will fit into the overhead lockers on planes – allowing you to travel with hand luggage only (or "HLO").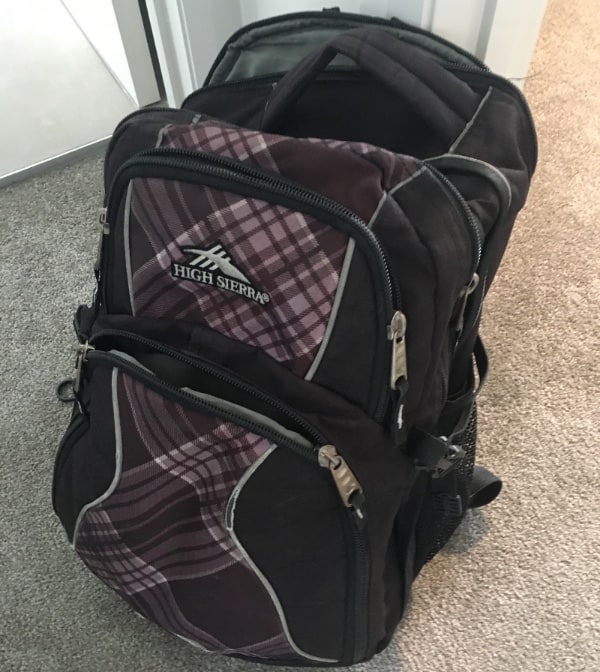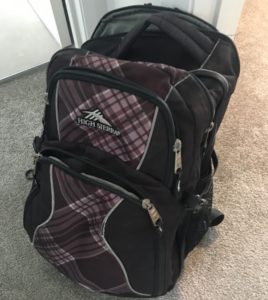 There are lots of great backpacks out there – some more expensive than others. If you don't mind spending a little more on a quality product, companies like Nomatic and Kathmandu sell excellent bags designed for travellers.
But in all honesty, my cheap High Sierra laptop backpack from Strandbags has served me extremely well over the years. It's comfortable to wear and fits a lot of stuff, while itself easily fitting into overhead lockers on planes. It has lots of small compartments, two drink bottle holders and a dedicated space for a laptop computer. My backpack has also been surprisingly durable – it's still in great condition after five years of constant use!