Work Remotely by Teaching English Online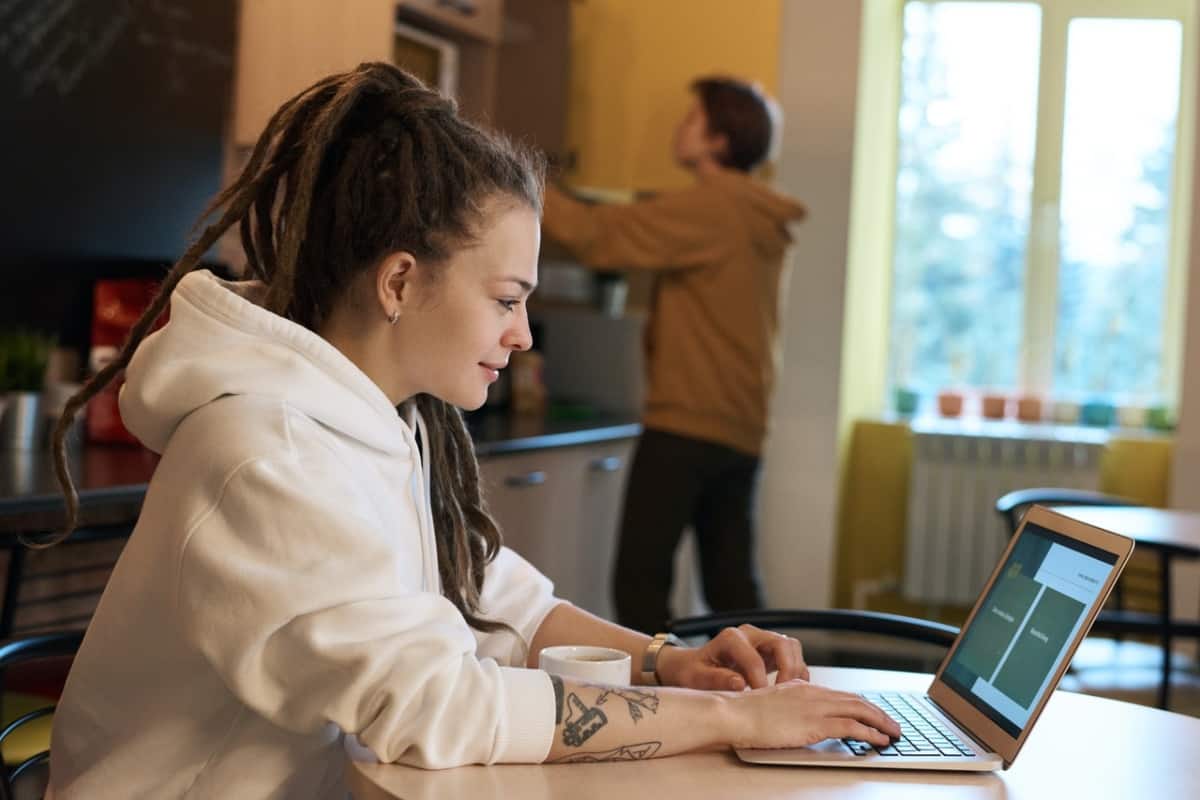 What if you could work remotely and help fund your working holiday?
Truly location-independent jobs can be difficult to find. While starting your own online business is one option, teaching English online is one of the best part time remote jobs that can help bring in an income while you wait for entrepreneurial success or in conjunction with other in-person work.
With only a short course and a few items of technology, you could be helping some of the estimated 2 billion people who would like to learn or to improve their language skills – all from your living room or kitchen table.
There are over 400+ online ESL ("English as a second/foreign language") companies operating around the globe and hourly rates can range from only a few dollars an hour to a comfortable professional wage.
So, finding which one to work for (or even if working for them is the right choice for you) can be a frustrating exercise. There is also an unfortunate global bias towards speakers with a US or 'British' accent, which means that Australians often find it challenging to find a well-paying role in the field.
After travelling the world and teaching English for almost a decade, I started Teach English Online (Australia and New Zealand) to make it simple for us 'down under' to get involved in this $10+ billion dollar industry.
Keep reading to find out what's involved, what you're able to earn and what you'll need to get started.
What's involved in teaching English online?
Many people around the world would like to have contact with a fluent English speaker to help them with study, work or to move to another country. Parents are looking to give their children greater opportunities by having additional tutoring in addition to their school lessons. You may be helping a young group of Primary School-aged kids in Japan to learn the ABCs or having a casual conversation with a businessperson in Saudi Arabia regarding email etiquette.
If you work for an online English teaching company, they will usually provide the students and the materials for you to follow. You just sit at your computer at the required time and lead the student/s through it, making suggestions and corrections. It can range from one or two hours a week to a full-time job, depending on your needs. If you decide to market yourself, you'll advertise your services and students can choose to learn with you. Classes occur in every time zone, so you'll need to consider what hours are convenient for you and look for students in those locations.
Who and what you can teach is based on your preferences and skills. I use the word 'teach' here to also mean 'tutor', 'coach' and 'converse'. You do not need to be a qualified teacher but any previous experience with helping others to learn is going to be a big asset. Yet, good listening and conversational skills or a natural rapport with children will help you equally to succeed.
I highly recommend a TESOL (Teaching English to Speakers of Other Languages) certificate before you begin. It is a short course that can be completed online in only a few weeks. As well as teaching you the basics of how to run a class, it also covers how to set up your technology and the foundations of grammar and linguistics. You might not know your past participle from your present perfect now but you'll soon be confident in explaining these to your students when they ask after completing this qualification.
My TESOL story
After leaving school a few months before graduating to start work full-time, I began to stare out my office window for longer and longer periods each lunchtime, longing to leave to see the world instead. After completing a TESOL certificate in 2009, I left to teach English in Mexico for a year and have not looked back since – teaching online since 2019. As well as allowing you to teach online, ESL can also give you many opportunities for working holidays in schools, universities and workplaces around the globe.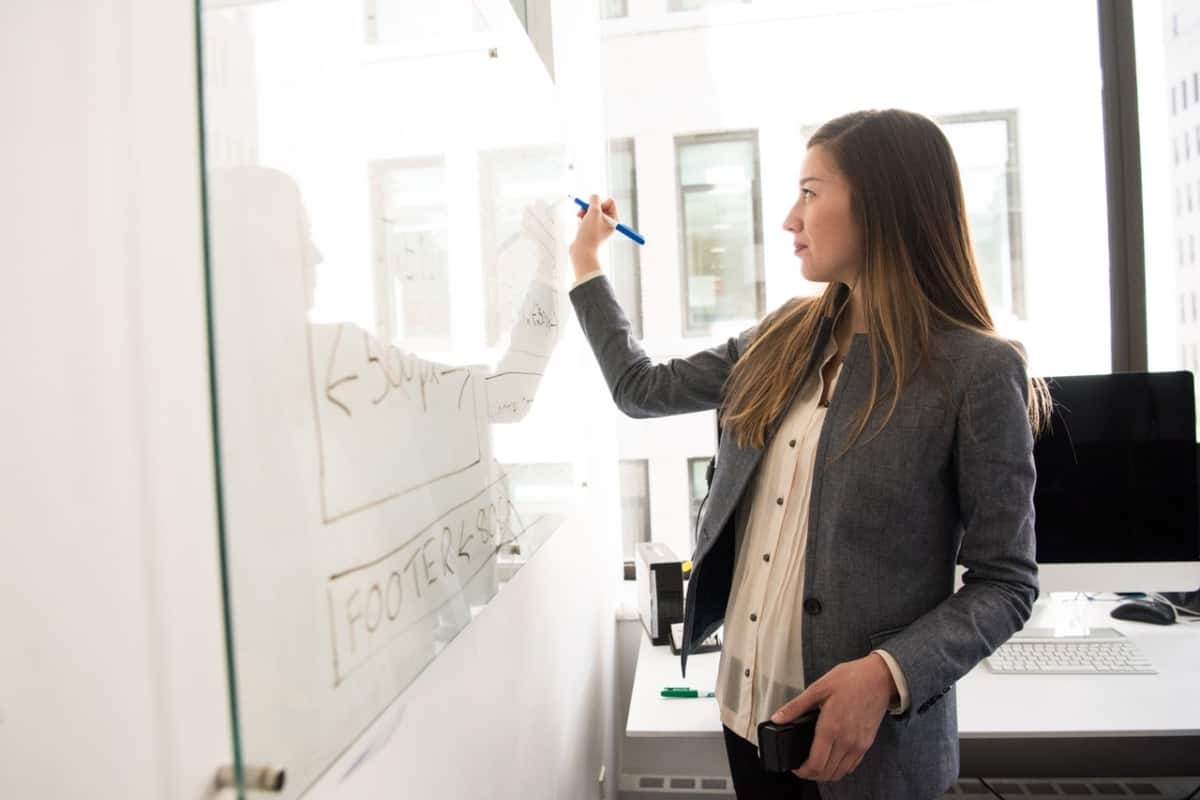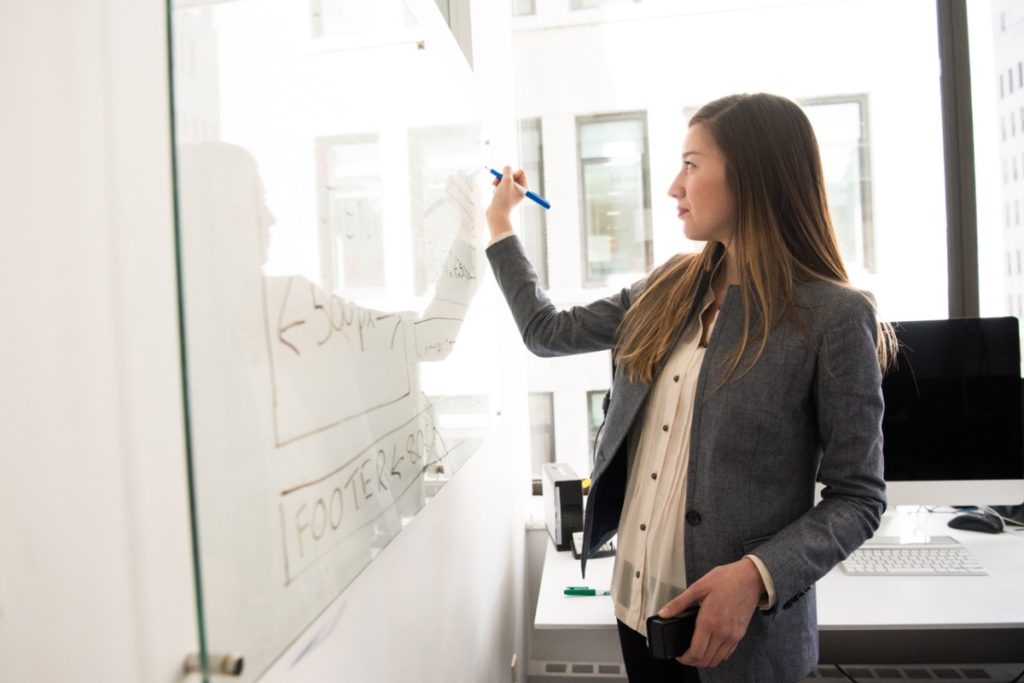 What you're able to earn
As I've mentioned, there is a wide range of hourly rates, based on the company's location, number of students and your experience. The average amount is $24AUD/hr but very experienced teachers and those who work for themselves can earn up to $100AUD/hr. You're unlikely to get rich being an online English teacher but it is a legitimate job and extremely flexible.
You'll likely be hired as a contractor and will not be entitled to superannuation or other benefits, so keep this in mind. This also means that for taxation and visa purposes, you'll not technically be working in your country of residence. Rates also vary based on your location. Those living in countries with a higher cost of living are sometimes offered more than those living in low-income countries, such as South East Asia. This differs on a case-by-case basis.
Again, each situation is different so it is best to thoroughly do your research regarding your individual situation and to know your legal working rights and responsibilities.
What you'll need to get started teaching English online
In addition to a TESOL certificate, you'll need a computer or laptop with a webcam, a headset with a microphone and internet stable and fast enough to conduct interruption-free video calls. There is no exact figure for this but upload speeds of 10MBps+ are best. You can test your internet speed using Speedtest.net.
Students need to be able to hear and see you clearly, so I recommend spending some money on things like a quality ring light and webcam once you're up and running – all can be purchased in sizes that easily fold up into a backpack. Ensure you are teaching in a quiet and private space free from distractions. A co-working space or shared accommodation might only be appropriate if you have a private room/section with minimal background noise.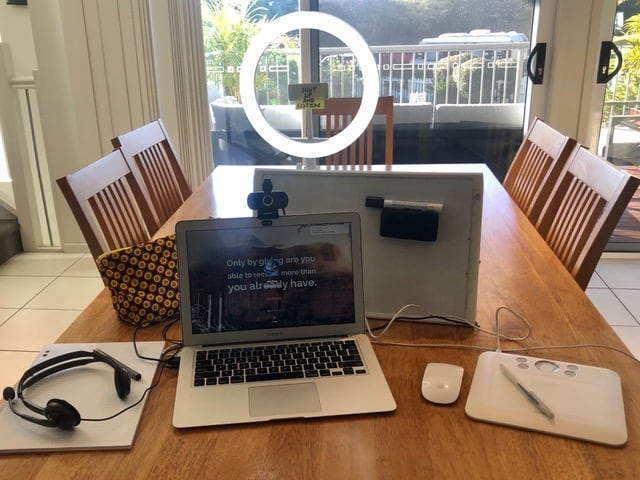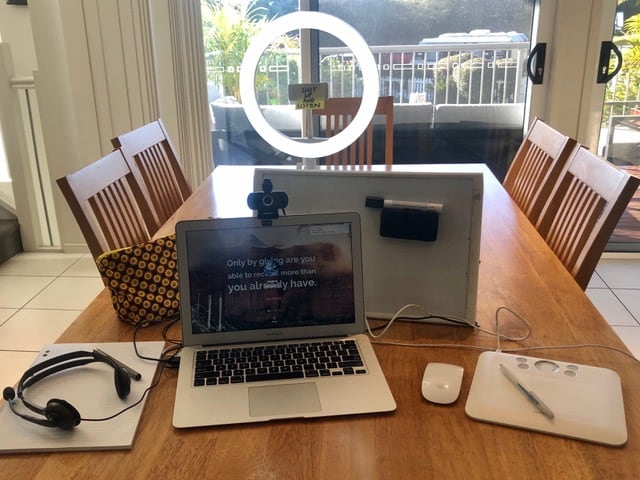 Is it for you?
Teaching is a skill that takes time to acquire but it is also a fun and rewarding job that genuinely makes a difference in the life of your students.
It is a legitimate and flexible way to fund your current or future travel and working holidays! You'll only need a few weeks of training and a few items to get started. You never know – like me – you might even turn it into a career that allows you to see the world.
If you are interested in finding out more, head to the Teach English Online website for our complete guide to TESOL certification, technology and the latest jobs that you can apply for today.
Do you have any questions about online English teaching? Let us know!