Argentina's Work & Holiday Visa for Australians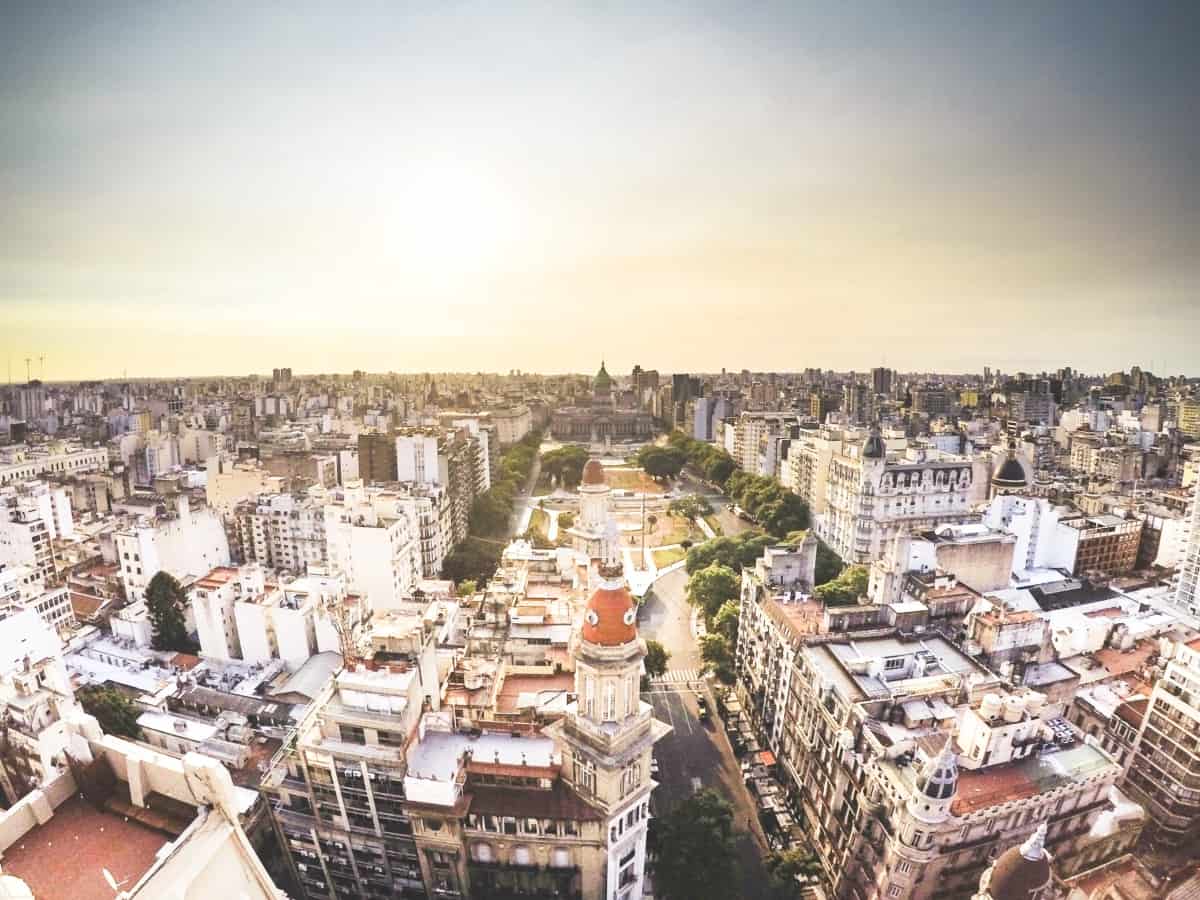 Buenos Aires, the charming and cosmopolitan capital of Argentina is sometimes called the "Paris of South America". A cultural melting pot with great food, passionate people and plenty of open spaces, it's an appealing Latin American destination for Australians.
If you're an Australian aged between 18 and 30 years old, you've completed at least two years of university education and you speak a little Spanish, you have the opportunity to experience life in Buenos Aires – or elsewhere in Argentina – for a year! That's because Argentina offers working holiday visas to up to 1,500 young Australians each year.
With a Work and Holiday Visa for Argentina, Australians can live in the country for up to 12 months and work for up to six months per employer to help fund the holiday. There is also an opportunity to study in Argentina for up to four months.
¿Querer aprender más? – Want to learn more? This page contains information about Argentina's Work and Holiday Visa for Australian citizens. It was last updated on 24 September 2023.
Key facts about Argentina
Population: Approx. 46 million
Official language: Spanish
Capital city: Buenos Aires
Largest cities: Buenos Aires, Córdoba, Rosario, Mendoza, Tucumán
Currency: Argentine peso (ARS)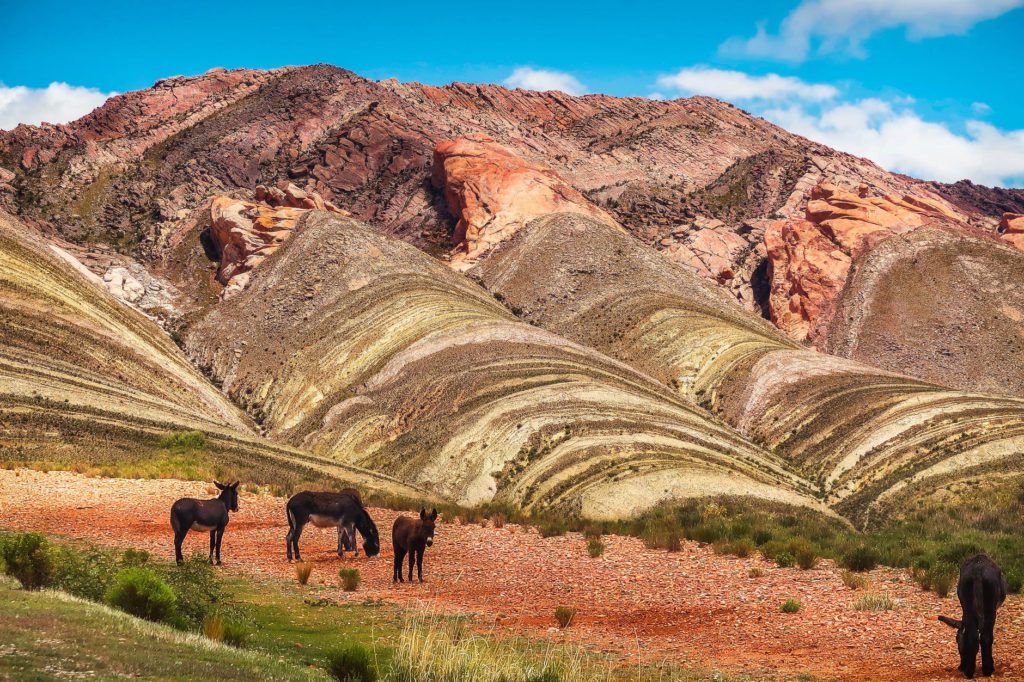 Argentina Work and Holiday Visa requirements for Australians
In addition to Australians, Argentina offers working holiday visas to citizens of Austria, Denmark, France, Germany, Ireland, Japan, the Netherlands, New Zealand, Norway, Poland, Portugal and Sweden.
The information on this page applies to Australian citizens. Please check with the Argentinian embassy or consulate in your own country for information applicable to citizens of other countries.
To apply for an Argentinian Work and Holiday Visa as an Australian citizen, you must meet the following requirements:
Aged between 18-30 years old (inclusive) at the time of application
Have a university degree or have successfully completed at least two years of undergraduate university study
Have enough money to support yourself in Argentina (see below for more details)
Have a return plane ticket to Argentina
Be in good health
Hold sufficient health/travel insurance
You cannot apply for this visa if you:
Will be accompanied by dependent children
Have a criminal record
Have already participated in the working holiday program in Argentina
Spanish language requirement
In the past, the Argentinian Work and Holiday visa had a language requirement. Applicants needed to demonstrate that they could speak "at least functional" Spanish.
Your level of Spanish would also be assessed during the interview with the Argentinian Consulate General. However, since 2020 it appears that this requirement has been removed.
Documents needed to apply for this visa
When applying for a Work and Holiday Visa for Argentina as an Australian citizen, you will need to provide the following documents:
Australian passport with at least 12 months of validity and one blank page
A recent front-face photograph on white background (4x4cm)
Copy of a return plane ticket to/from Argentina (or proof of sufficient funds to buy a ticket)
Original bank statement/s showing evidence that you have enough funds for your stay in Argentina (you should have at least USD2,500 or foreign currency equivalent)
Travel insurance with at least USD30,000 coverage for medical, accident and repatriation costs
Proof of undergraduate university degree and/or two years of successful study (check with the embassy whether this needs to be legalised by DFAT with an Apostille stamp and translated into Spanish)
A criminal record certificate issued by the Australian Federal Police stating you have no criminal records for the past 3 years
An affidavit stating that you do not have a criminal record in any other countries
Completed declaration-affidavit form (PDF)
In the past, you also needed to provide a medical certificate of "good health", with a DFAT Apostille stamp and translated into Spanish. This is no longer listed as a requirement.
For assistance with getting any documents professionally translated into Spanish, see the NAATI website.
A visa processing fee of USD150 (~AU$234) applies. This can be paid only by cash or money order.
See the Argentina Consulate General in Sydney website for more information.
How to apply for an Argentinian Work and Holiday Visa
You would need to apply for an Argentinian Work and Holiday Visa up to 3 months before travelling to Argentina. This can be done through the Consulate General of Argentina in Sydney.
Once you have the required documents and meet the working holiday visa requirements, email the Consulate General of Argentina in Sydney on [email protected] with your documents. The Consulate General will review your documents.
If the Consulate General approves of your documents, you will then need to mail them to the Consulate General along with your application, passport, visa payment and a self-addressed prepaid envelope for the return of your passport.
Visa applications are generally processed within 10 business days of the Consulate General receiving the necessary documents in the mail.
Please see the website of the Argentinian Consulate General in Sydney for more information about applying for this visa.
And once you're ready to move to Argentina, you may wish to join the Australians in Argentina Facebook group to connect with other Australians who've already made the move!
---
While best efforts are made to keep this information updated, we do not guarantee its accuracy. If you spot an error, would like to suggest new information to be added or simply have a question, please let us know in the comments and we'll endeavour to respond or update the article as quickly as possible!