How to Vote in Australian Elections from Overseas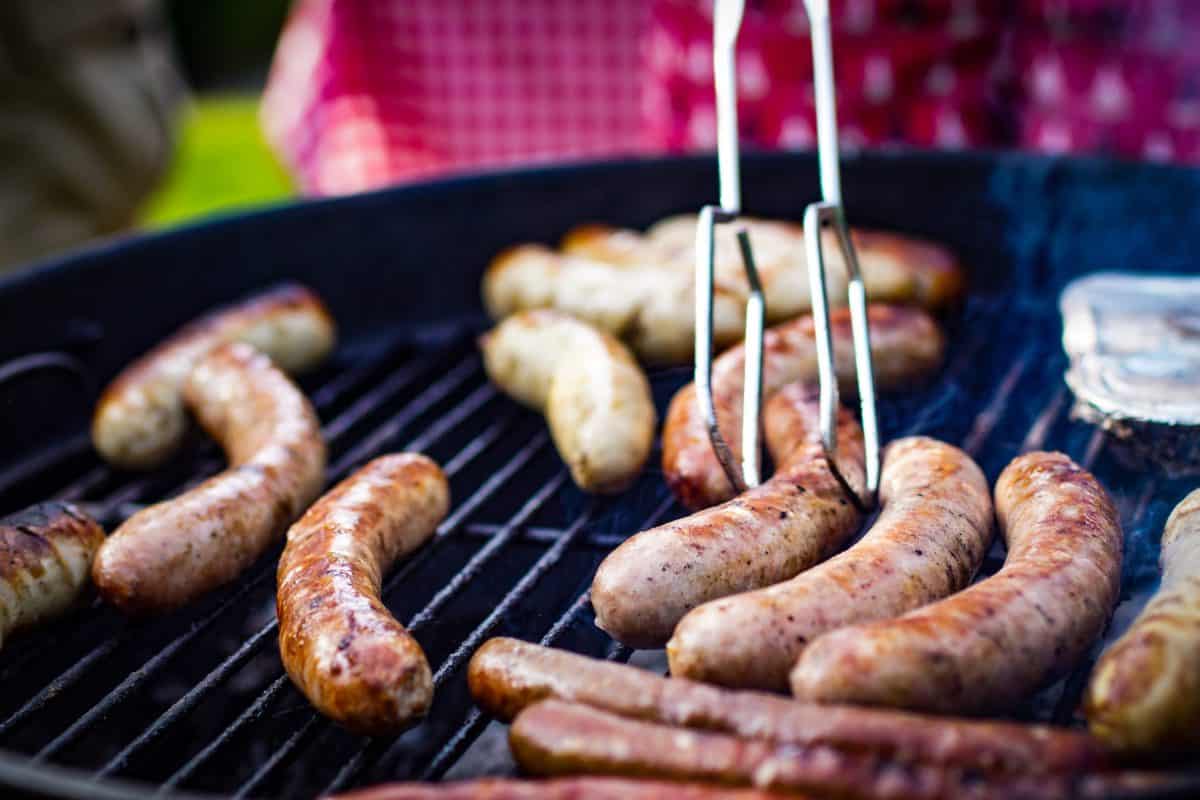 If you're an Australian citizen, voting in elections is normally compulsory. But what if you happen to be overseas on election day?
The good news is that it's possible (and relatively easy) to vote in Australian federal, state and local government elections from overseas if you want to. But being overseas during the election is also a valid excuse not to vote.
Registering as an overseas voter
First of all, if you know you're going to be overseas during an election, you should complete an overseas notification form with the Australian Electoral Commission (AEC). From here, the exact process depends on how long you'll be out of the country for…
Living overseas temporarily
If you're only planning to travel or live overseas for up to 6 years, you can notify the AEC that you'll be temporarily absent from Australia. In this case, your name will remain on the electoral roll in the electorate where you last lived in Australia.
When notifying the electoral commission of your overseas travel, you'll also have the option to register as a postal voter. This means you'll be sent a postal ballot to your nominated overseas address whenever an election is called in Australia.
When you register as an overseas voter, the AEC will also pass on this information to the state-based electoral authority which is responsible for state and local government elections in your region.
You can still vote in Australian elections if you are registered as being overseas. But you will not receive a fine if you do not vote during that time. Being overseas during an election is a valid excuse for not voting, as long as you have notified the AEC.
Leaving Australia permanently
If you are intending to leave Australia permanently, or remain living overseas for more than 6 years, you can ask to have your details removed from the electoral roll.
You will not be able to vote while you are not registered on the electoral roll. But you can re-enrol if you resume living in Australia.
How to vote in Australian federal elections while overseas
The upcoming federal election has been called, and will be held on Saturday 21 May 2022.
If you're registered as an overseas postal voter, you should receive a ballot in the mail when there is an election. When your postal vote form arrives, simply complete it and mail it back to Australia by the deadline to ensure your vote is counted. Alternatively, you may be able to post your ballot to the Australian embassy in the country where you are staying.
Normally, it also is possible to vote in federal elections at some Australian embassies, consulates and high commissions. I have done this a couple of times in various different countries, and found the process easy and efficient.
Unfortunately in the 2022 federal election, only a limited number of overseas locations are offering in-person voting due to the coronavirus pandemic.
List of overseas voting locations for the Australian federal election
In-person voting is available at the following Australian Embassy, High Commission and Consulate-General locations in the 2022 federal election:
Bandar Seri Begawan, Brunei
Phnom Penh, Cambodia
Beijing, China
Guangzhou, China
Rarotonga, Cook Islands
Paris, France
Berlin, Germany
Accra, Ghana
Denpasar, Indonesia
Nauru
Auckland, New Zealand
Port Moresby, Papua New Guinea
Manila, Philippines
Taipei, Taiwan
London, UK
New York, USA
San Francisco, USA
Port Vila, Vanuatu
Ho Chi Minh City, Vietnam
The AEC website contains a full list of locations where in-person voting and posting voting in the 2022 Australian election is possible.
This map also shows the countries where Australians can vote at an embassy or consulate in the 2022 federal election:
How to vote at an overseas embassy or consulate
The Australian missions with polling booths normally list the dates & times when voting is possible on their websites. In previous elections, you could generally turn up any time during the hours listed, without an appointment, to cast your vote. However, due to COVID-19 appointments may be required in the 2022 election. Make sure you bring ID (e.g. your passport) with you.
At some overseas embassies, you can even get your "democracy sausage" fix when voting! The Australian embassy in Berlin, Germany is one of a small handful of Australian overseas missions that has them. (Yes, they came with grilled onions. And yes, the funds raised were donated to a local school!)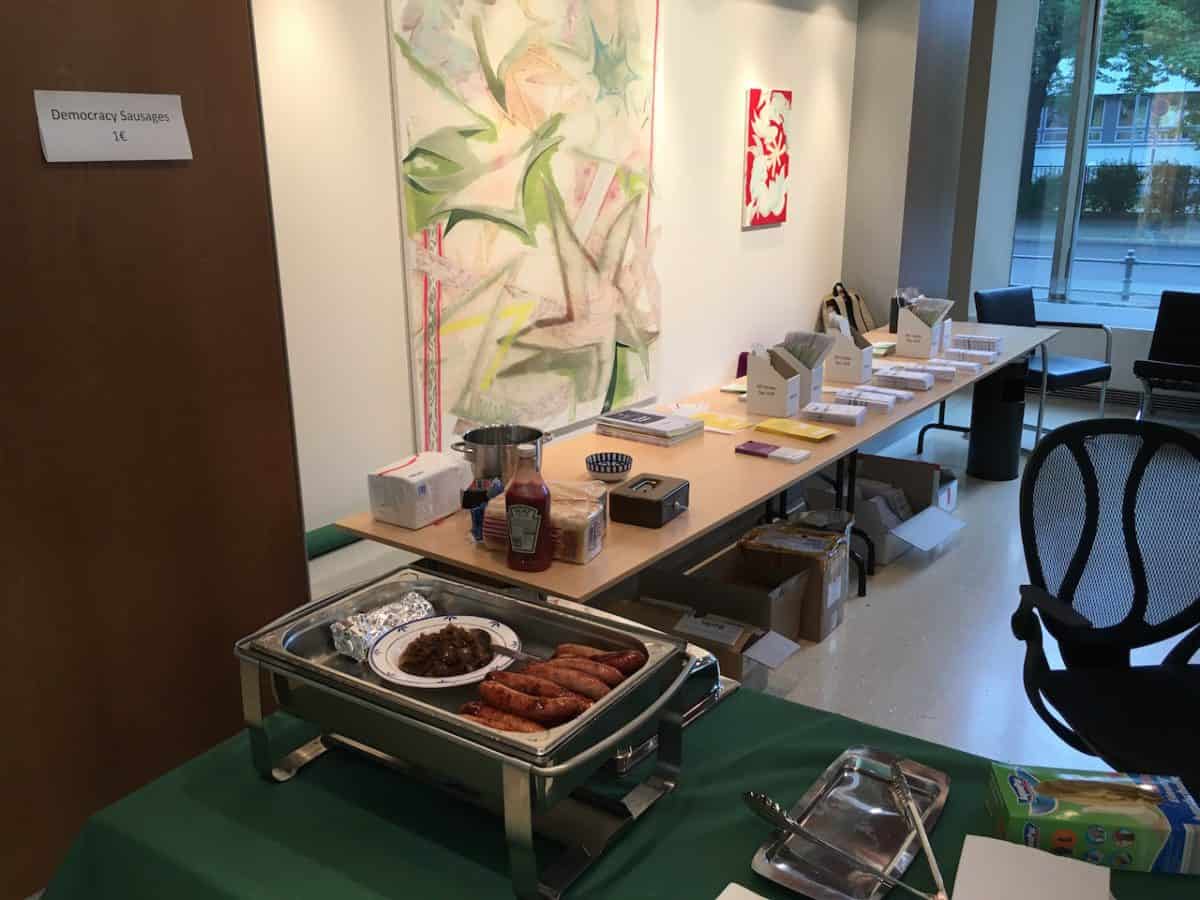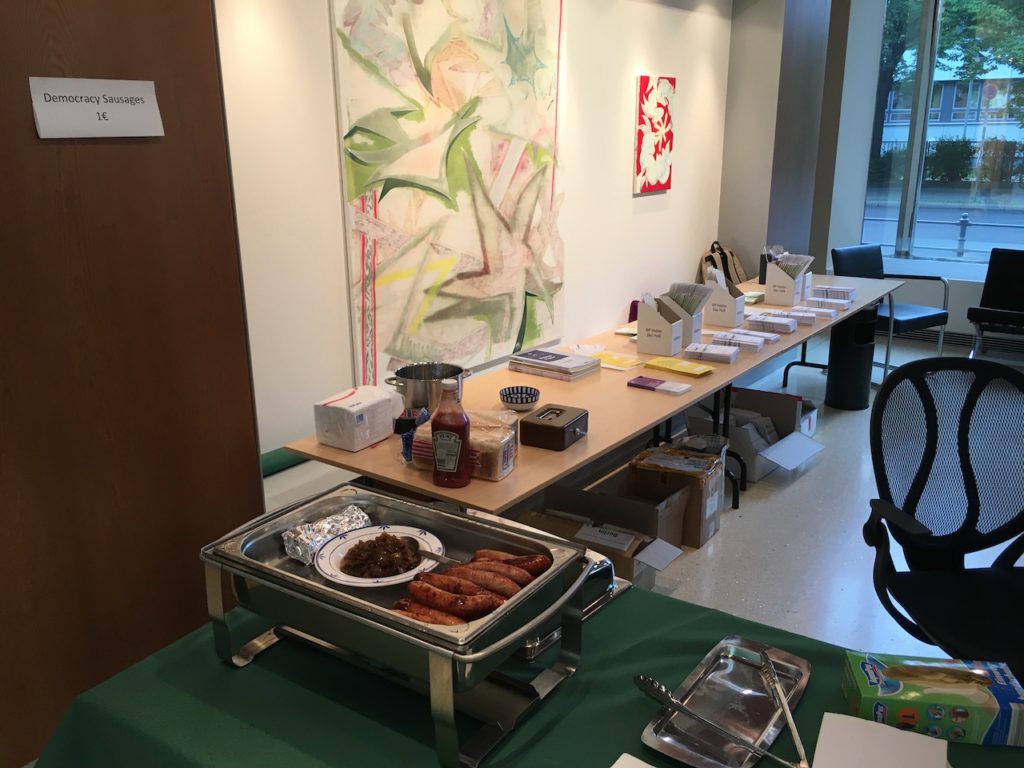 If you happen to be in Australia in the weeks before election day, you could also vote early at a pre-polling centre.
The Australian government's Smartraveller website has more information about this.
How to vote in state & local council elections while overseas
It's not generally possible to vote at overseas Australian embassies in state and local government elections. But there are other possibilities.
If you've registered as an overseas postal voter, you should also receive postal voting material in the mail whenever there is a state or council election. For voters from WA, SA, TAS or NT, this is the only way to vote in state & local government elections while overseas.
If you normally live in another state or territory, there are additional options as well:
NSW – You can vote online or over the phone in state elections using the iVote service, but only postal voting is available for local council elections
VIC – For state elections (only), in previous elections you could vote in-person at overseas early voting centres in key international locations such as London
QLD – You may be eligible for telephone voting in state elections
ACT – You can vote online using the ACT government's e-voting service