Austria's Work & Holiday Visa for Australians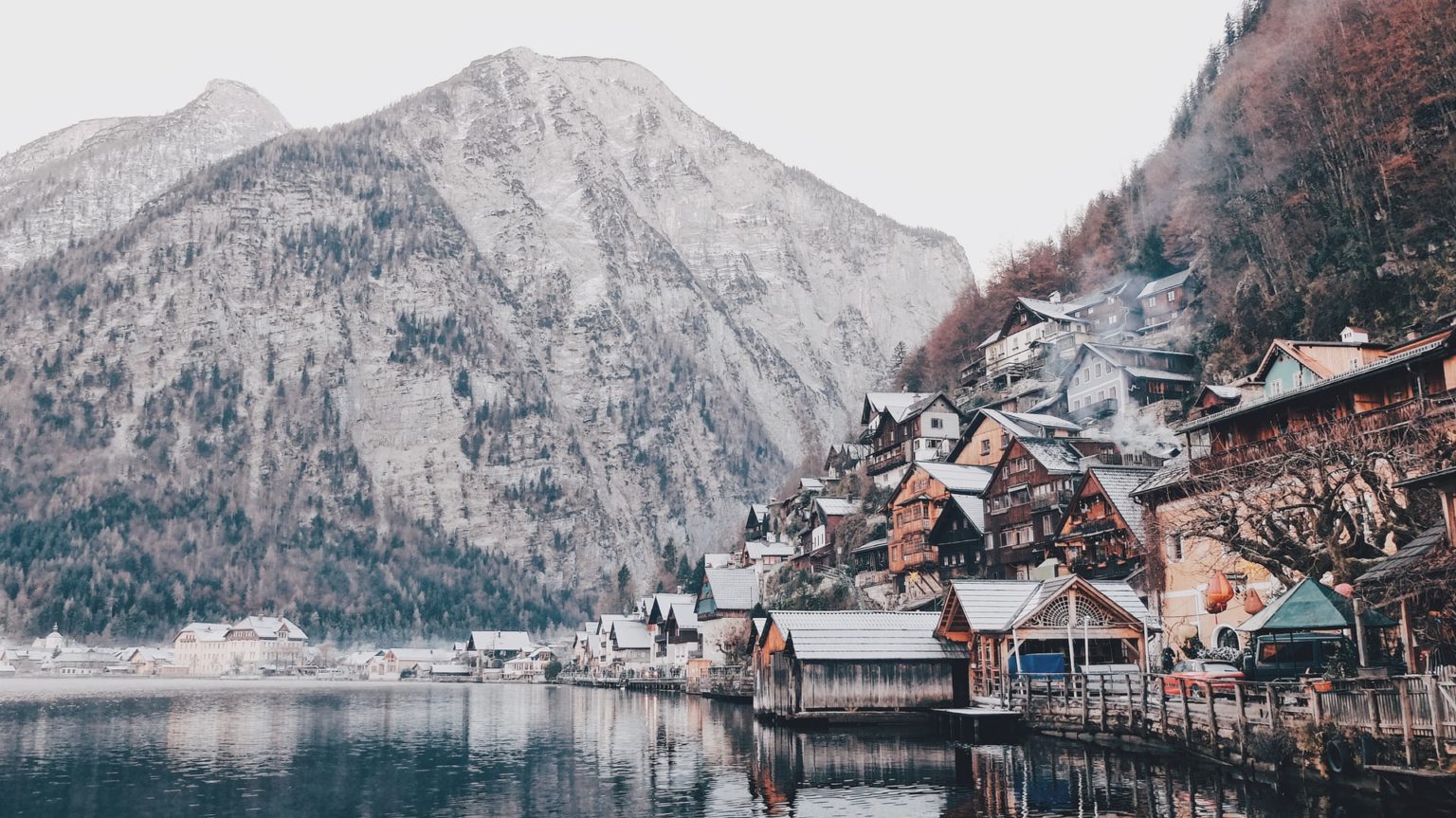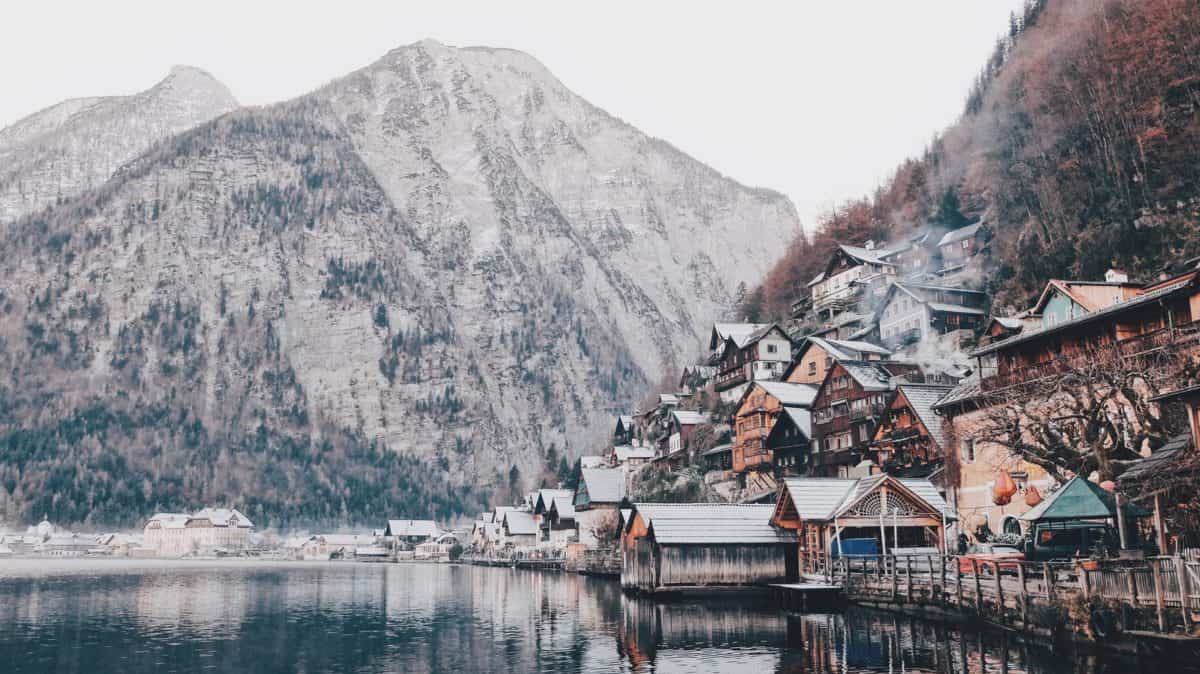 Austria may be known for its skiing and The Sound of Music. But its capital Vienna is also regularly ranked the world's most liveable city.
If you're an Australian aged between 18 and 30 years old, and you've completed at least some form of higher education, you can find out why by applying for a working holiday visa to stay in Austria for up to 12 months!
You may work and/or study while in Austria with a Work and Holiday visa, but this should be incidental to your holiday and not the main reason for travelling to Austria.
Since 1 July 2022, Australia and Austria both offer up to 500 Work and Holiday visas per year to citizens of the other country under a reciprocal arrangement.
This page contains useful information about the Austrian Work and Holiday Visa for Australian citizens, as well as living in Austria. It was last updated on 11 July 2022.
Key facts about Austria
Population: Approx. 9 million
Official language: German
Capital city: Vienna ("Wien" in German)
Largest cities: Vienna, Graz, Linz, Salzburg, Innsbruck
Name of the country in German: Österreich (or Oesterreich)
Currency: Euro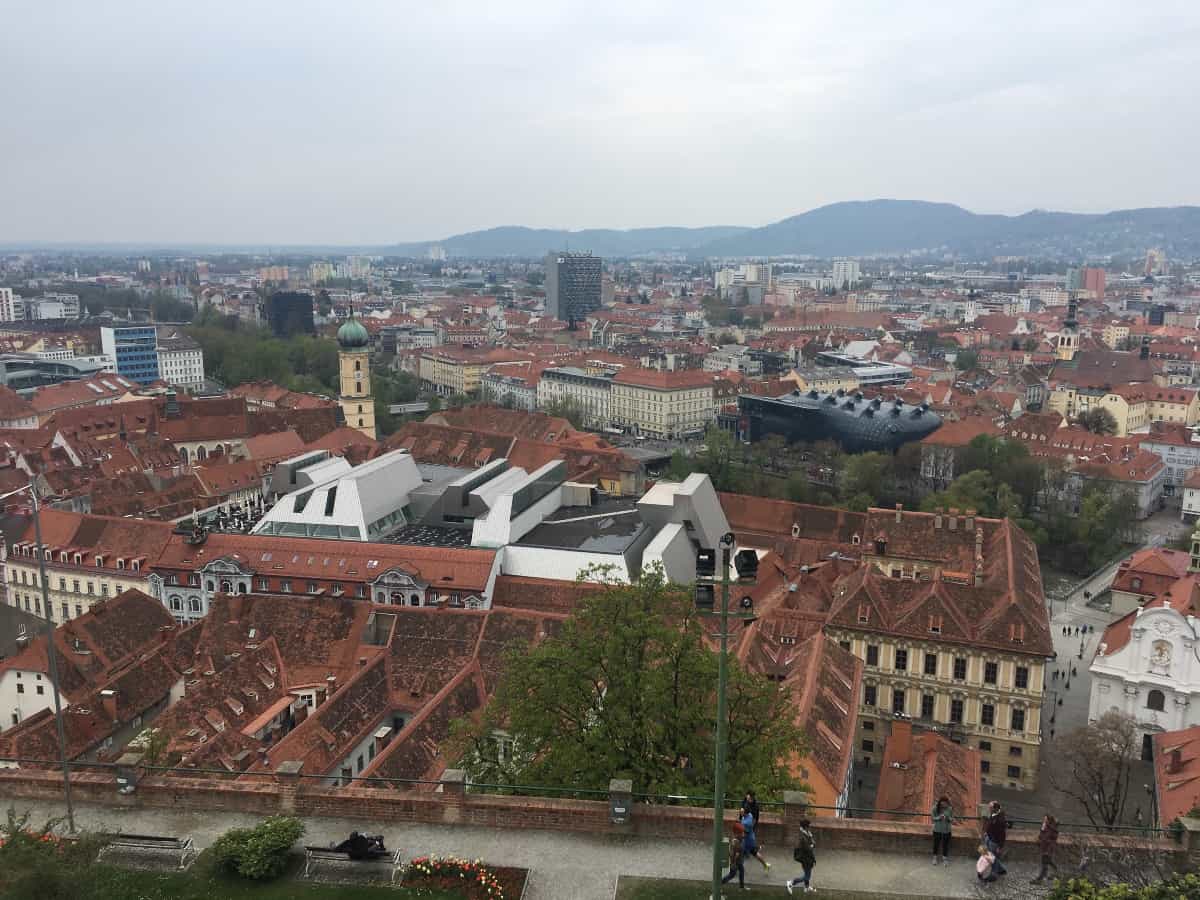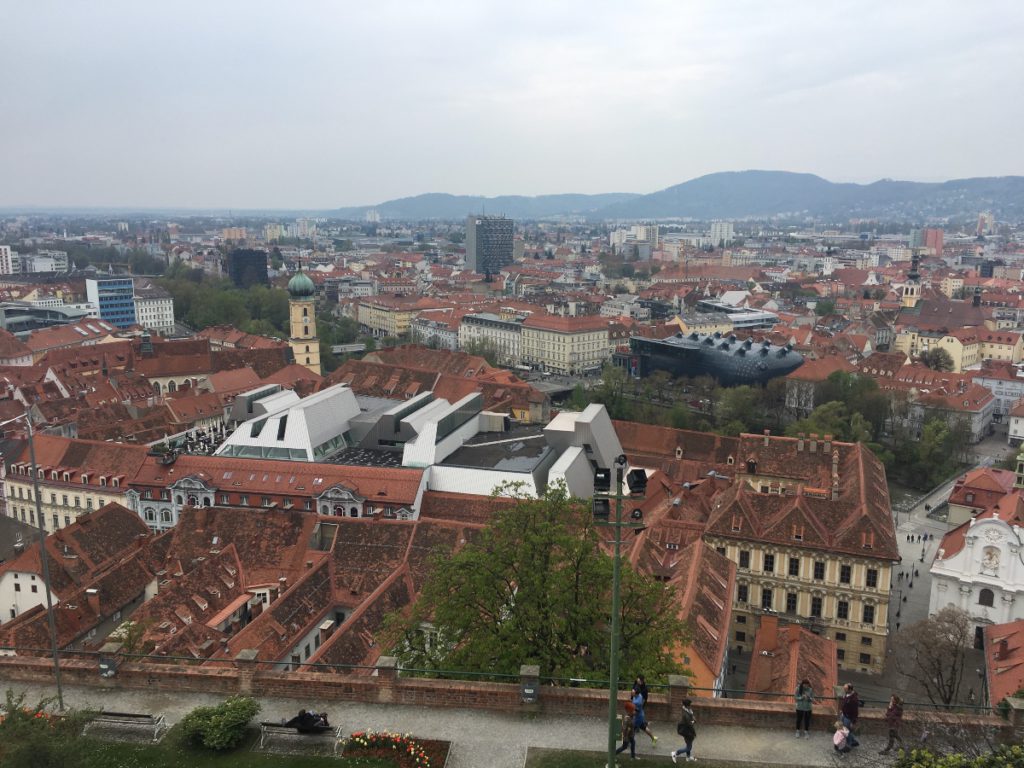 Austria Work and Holiday visa requirements
In addition to Australians, Austria offers Working Holiday visas to citizens of Argentina, Canada, Hong Kong, Israel, Chile, Japan, New Zealand, South Korea and Taiwan. Please check the Austrian government's website for information applicable to citizens of other countries.
To apply for an Austrian Work and Holiday visa as an Australian citizen, you must meet the following requirements:
Aged between 18-30 years old (inclusive) at the time of application
Hold an Australian passport valid for at least 3 months after your departure from Austria
Hold a tertiary/university qualification or have successfully completed at least 2 years of higher education
Have sufficient funds (at least the equivalent of €1,500 or approx. AUD2,400) to maintain yourself for the first part of your stay in Austria
Have a return flight ticket (or enough money to buy one)
Have sufficient travel and health insurance to cover your entire stay
You cannot apply for this visa if you:
Will be accompanied by children/dependents
Have previously held an Austrian working holiday visa
Have previously been expelled from a Schengen country and/or are "considered a threat to public order, internal security or public health"
This information is available on the Austrian embassy's website (last updated February 2021).
Documents needed to apply for this visa
When applying for an Austrian working holiday visa, you will need to provide the following documents:
A completed "Austrian Visa D" application form (available on VFS Global website)
A passport-sized photo less than 6-months old, compliant with ICAO standards
Australian passport with at least 3 months of validity after your intended departure date from Austria
Proof of sufficient travel and health insurance to cover your entire length of stay (this must meet the travel insurance criteria for a Schengen visa – see below for more information)
Original bank statement/s (with banking history shown for at least the last 3 months) proving you have at least the equivalent of €1,500 (approx. AUD2,500) to maintain yourself during the initial period of your stay in Austria
A flight ticket (or at least a reservation) to Austria
Proof of a return flight ticket back to Australia, or at least sufficient funds to buy one
Evidence of holding a tertiary qualification/s or that you have successfully completed at least 2 years of higher education
If applying through VFS Australia, your appointment confirmation letter
You will need to pay the visa fee of €150 (approx. AUD243), plus any applicable VFS service fees if applying through VFS Australia.
You will also need to provide a self-addressed Express Post 500g A4 envelope (with signature on delivery) for the return of your passport.
Schengen visa travel insurance requirements
You will need to make sure that your travel insurance meets the minimum criteria for Schengen visa applications. Not all travel insurance policies provide adequate cover, so check the Product Disclosure Statement (PDS) carefully before purchasing travel insurance.
Your travel insurance will need to be valid in the entire Schengen Area for the entire length of your stay, and provide a minimum cover of €30,000 (approx. AUD50,000) in all of the following subcategories:
Medical treatment
Hospital treatment
Repatriation for medical reasons
Death (Repatriation of mortal remains and funeral expenses)
The insurance policy may be issued in Australia or the European Union, but credit card travel insurance is not accepted. When lodging your visa application, you will need to provide the certificate of insurance and the PDS/table of benefits, which clearly show at least €30,000 (or equivalent) of coverage for all of the subcategories listed above.
If your travel insurance cover is deemed inadequate, the embassy will not process your visa application!
See our working holiday travel insurance guide for tips on choosing a suitable policy.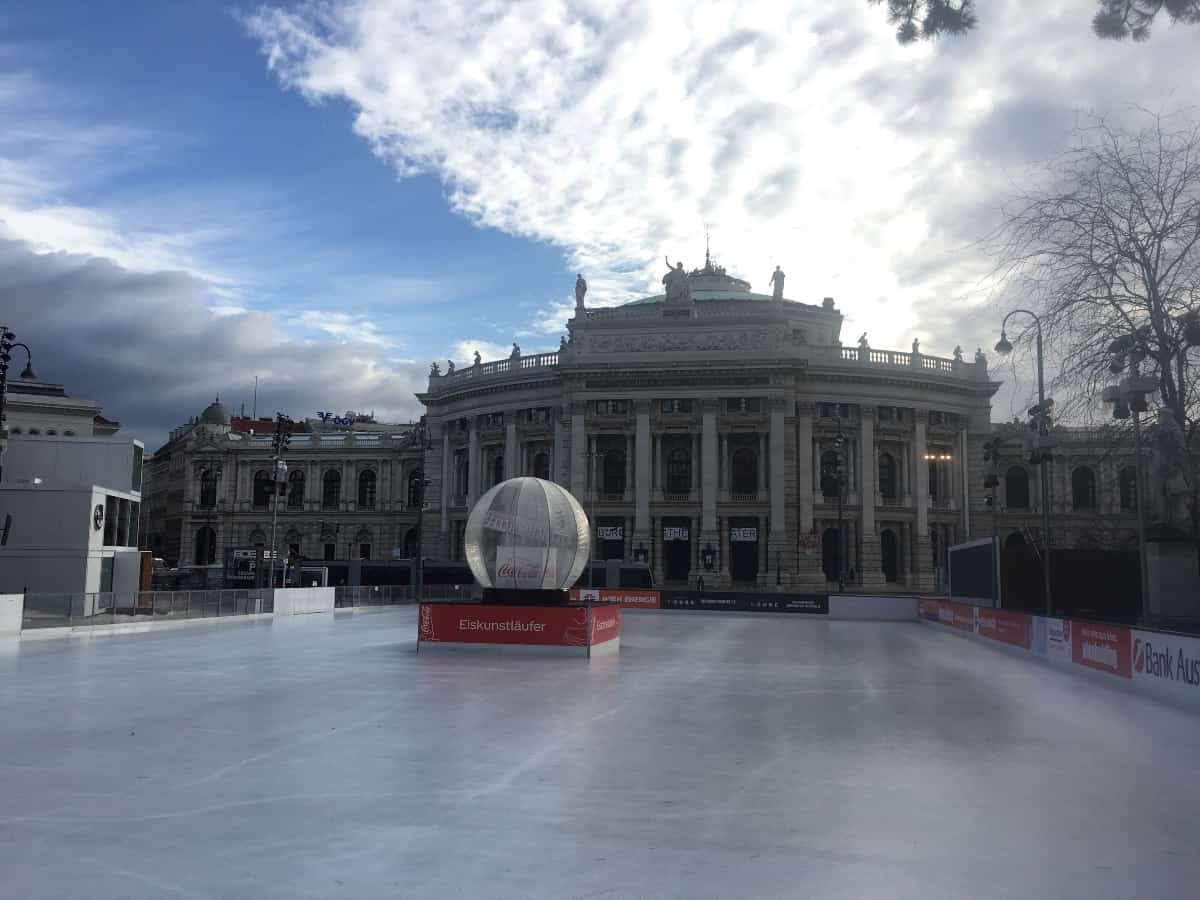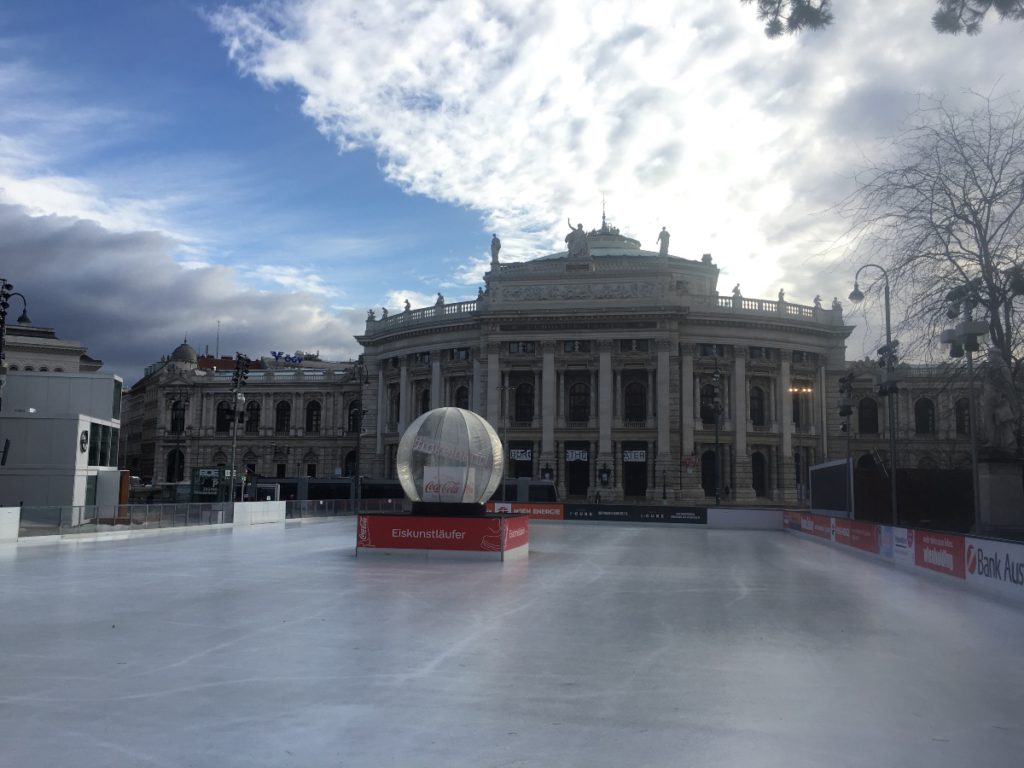 How to apply for an Austrian Work and Holiday visa
You can apply for a Work and Holiday Visa up to 3 months before your intended arrival date in Austria.
It is generally encouraged to lodge your visa application in Australia before you depart. However, as an exception, it is also possible to apply for this visa at some Austrian embassies in Europe.
You can lodge your visa application in person at any of the following locations:
Any VFS Global visa application centre in Australia (Sydney, Melbourne, Brisbane, Perth, Adelaide & Canberra)
The Austrian embassies in London, Ljubljana or Bratislava, or the Austrian Consulate General in Munich, during your lawful stay in the UK/Schengen Area
You will need to make an appointment well in advance.
If you use VFS Australia, there is an additional service charge and the application process could take slightly longer as they act as an intermediary for the Austrian embassy and will have to forward your documents to the embassy in Canberra by mail. But if you don't live in Canberra, applying at a VFS Australia office could be more convenient for you.
The Austrian Embassy Canberra advises that visa applications generally take up to 15 business days from the time they receive your application, although this could take longer if further checks are necessary. In our experience, the normal processing time is just under one week – but this could be longer in peak times.
If applying outside of Australia, anecdotal reports are that the Austrian Consulate General in Munich is helpful and easy to deal with.
Arriving in Austria
After receiving your visa, you can travel to Austria and start looking for a place to live!
Once you've moved into your new place of residence in Austria, you are required to register with the local municipal government within 3 business days (this is known as the "Anmeldung"). To do this, you'll need to fill in a "Meldezettel" form (generally provided by your landlord if you're moving into a rental property) and take it to your nearest local government office. You will also need to inform the government if you move house, and de-register when you leave the country. Fines can apply if you don't do this.
Living in Austria
Vienna is by far the largest city in Austria, and it's an excellent place to live. The city is modern, with excellent public transport, a great international food scene and lots to do year-round. But it also has plenty of history, a city centre with architecture that would rival anywhere else in Europe, and is home to many cultural institutions including galleries and concert halls.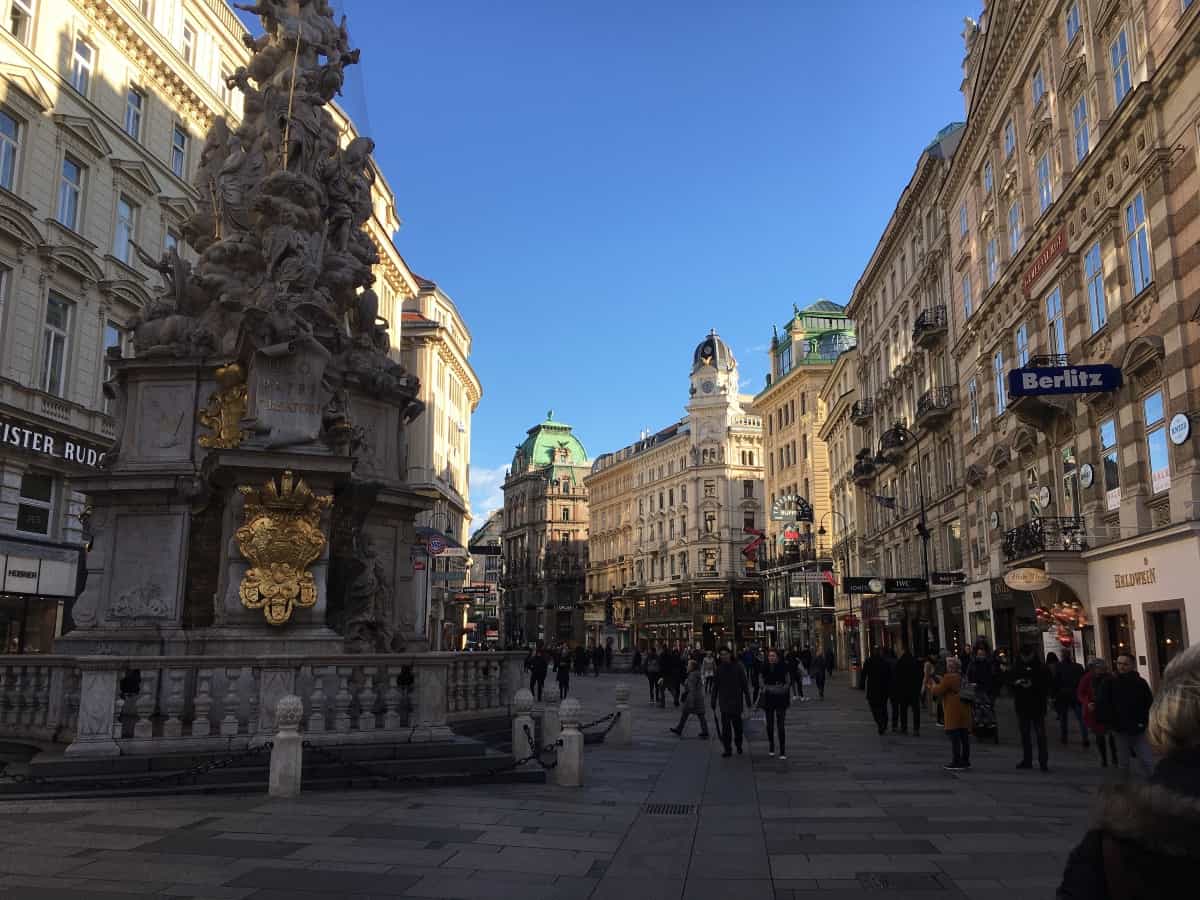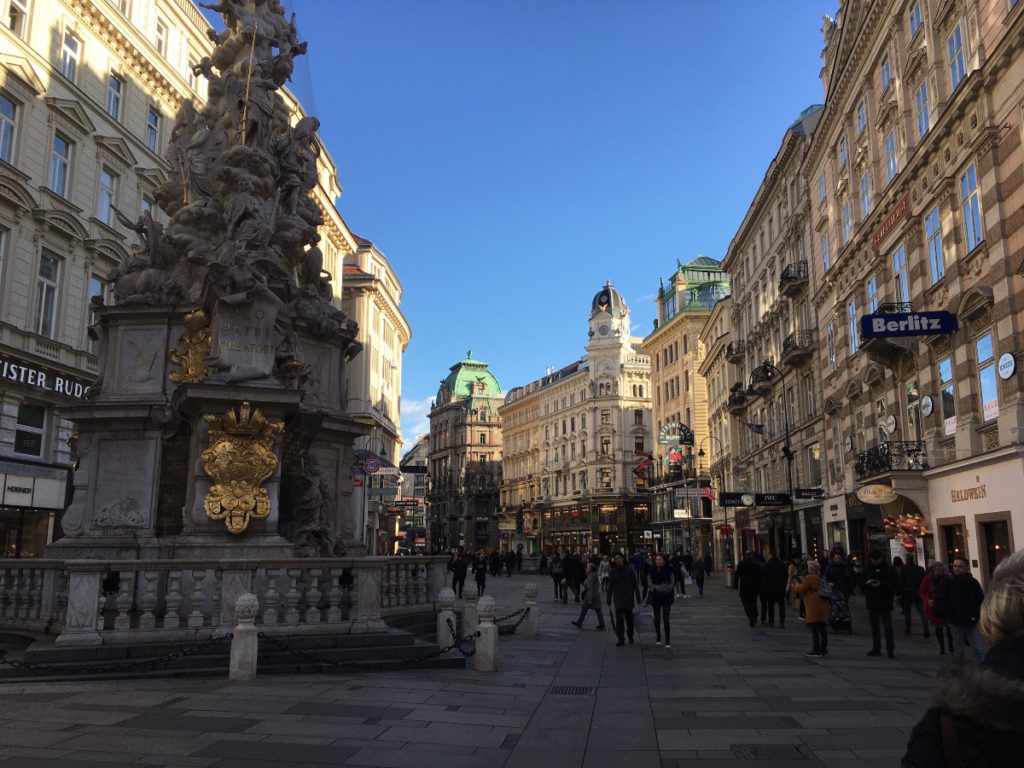 It's not "cheap" per-se, but for a western European capital city, living in Vienna is relatively affordable. English is widely spoken in Vienna, and in most major cities, although this is less so in the countryside.
The public transport in Vienna, and Austria in general, is simply excellent. The country is well connected, and train travel is fast & affordable.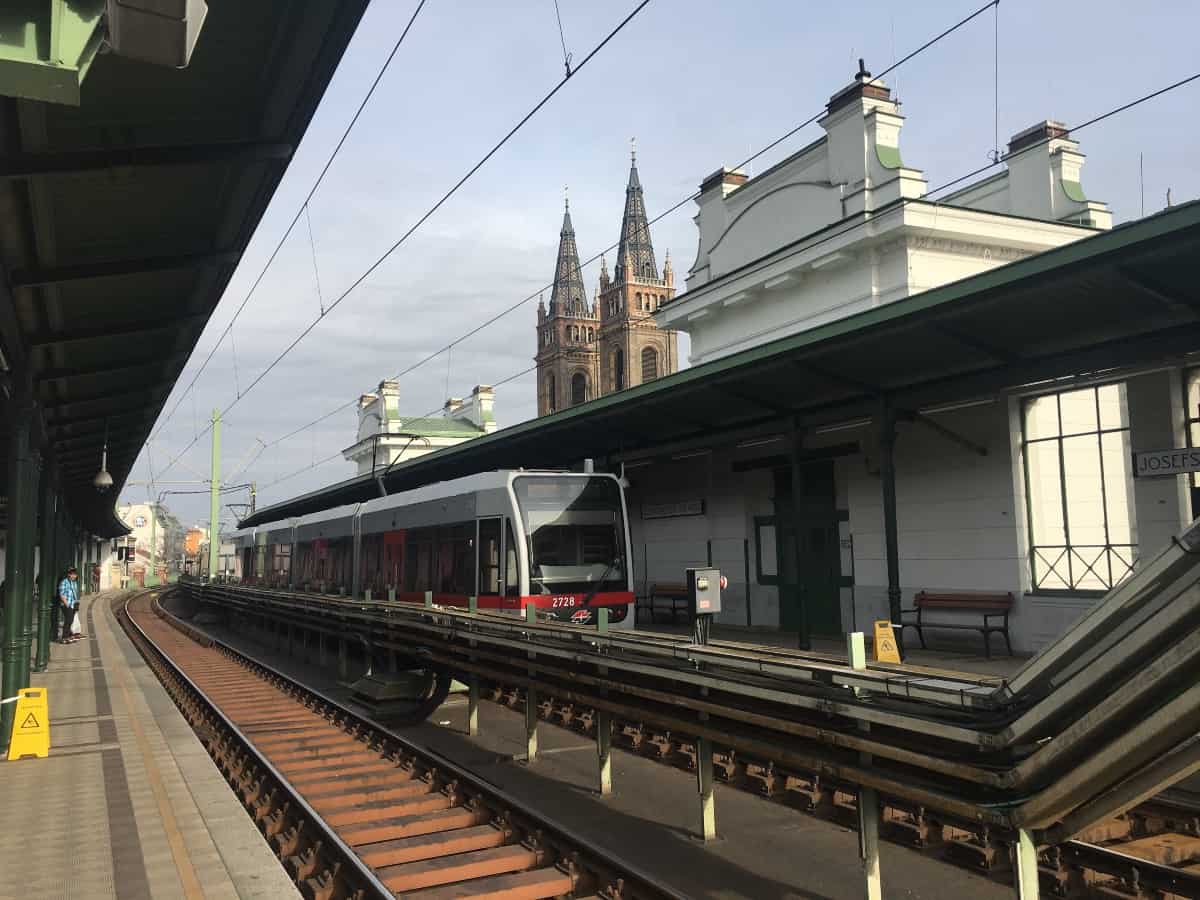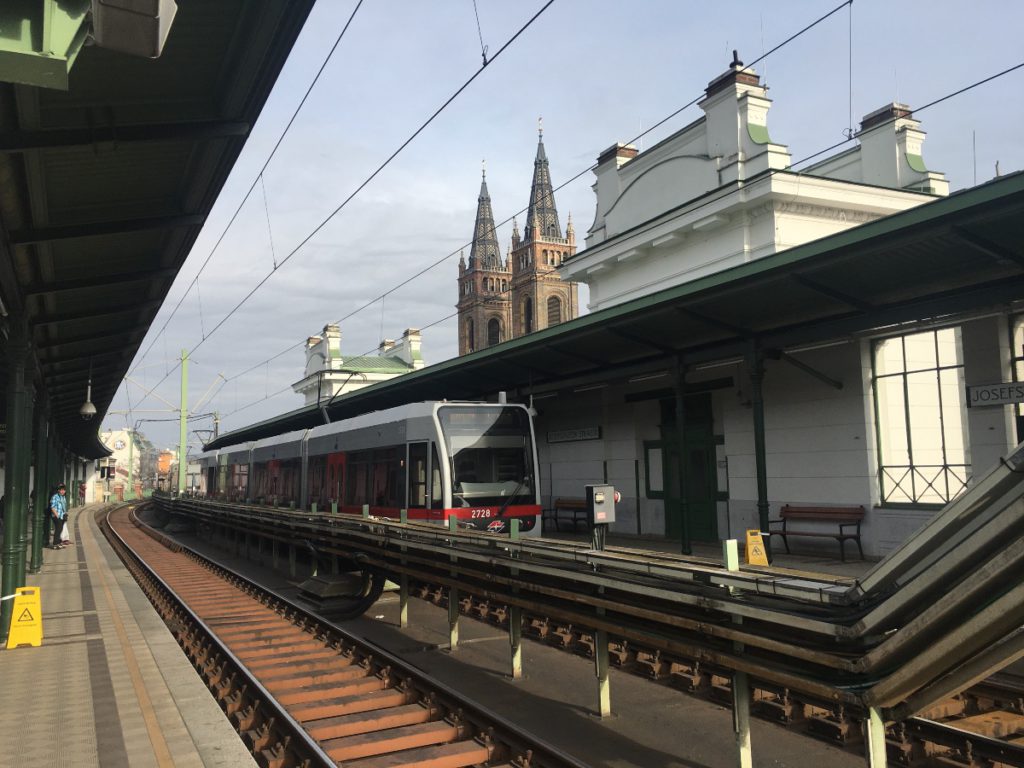 There are a few smaller regional airports across Austria in cities like Graz, Innsbruck, Salzburg, Klagenfurt and Linz with a few flights to major centres each day. But if you're planning to use Austria as a base to travel throughout Europe, you should consider living in Vienna.
Vienna International Airport (VIE) is efficient, has high-speed train connections to the city centre, and offers non-stop flight connections all over the world. Vienna is also a hub for several airlines including Austrian Airlines, Wizz Air and Laudamotion meaning airfares are quite competitive.
If you're interested in skiing, the beautiful Austrian Alps could also be a great place to live. There are a few backpackers working in Austrian ski resorts.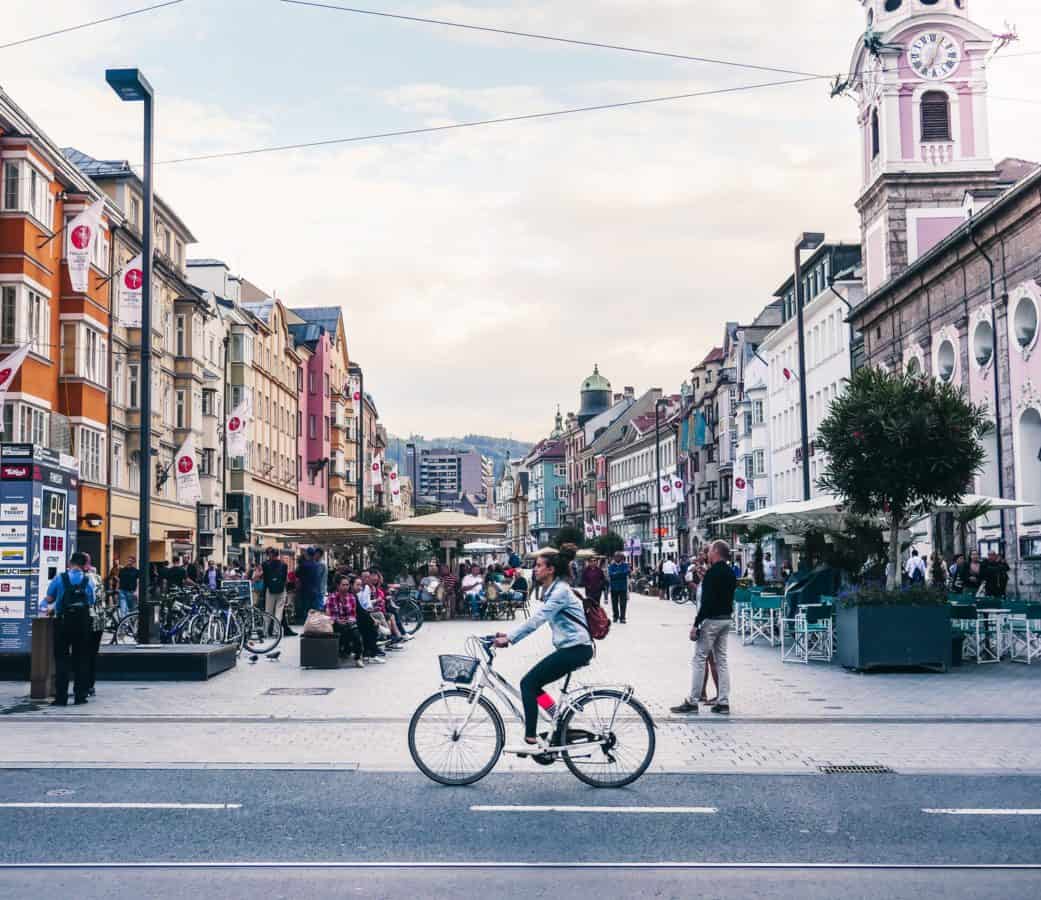 Finally, if you're planning to move to Austria, you may wish to join the "Aussies in Austria" Facebook group to connect with other Aussies living there.
---
While best efforts are made to keep this information updated, we do not guarantee its accuracy. If you spot an error, would like to suggest new information to be added or simply have a question, please let us know in the comments and we'll endeavour to respond or update the article as quickly as possible!