Europe Working Holiday Visas for Australian Citizens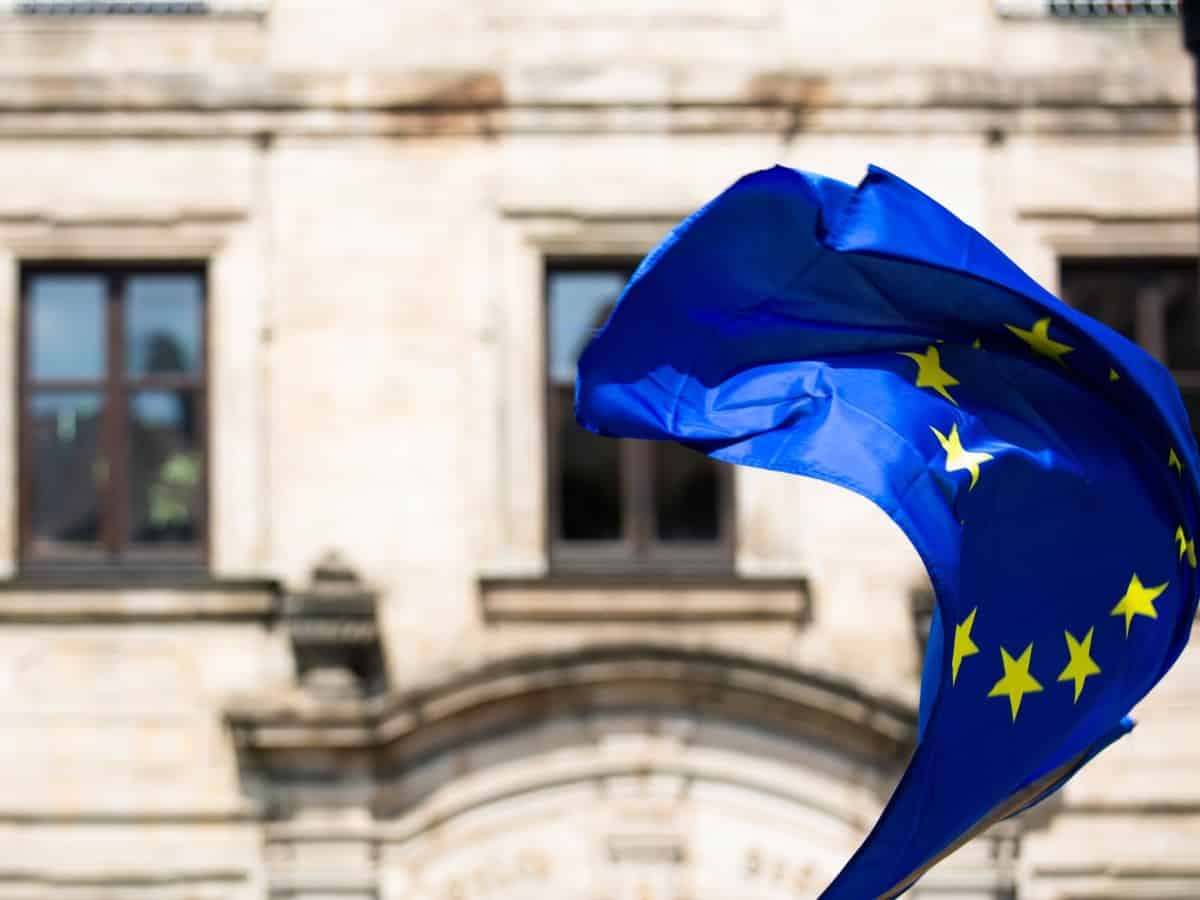 A total of countries in Europe offer working holiday visas to Australian citizens (or 26, if you count Turkey as part of Europe). This provides lots of options for young Aussies thinking about having a gap year in Europe!
With a working holiday visa, you're typically allowed to live, work and travel within the destination country for up to a year. You're also free to leave and re-enter the country as often as you like during the year.
There's no such thing as a working holiday visa for Europe (as a continent) because individual countries issue these visas. But with a working holiday visa from a European country that's part of the Schengen Area, you can travel throughout Europe during your gap year!
Here's what Australians need to know about working holiday visas in Europe…
Countries in Europe offering working holiday visas to Australians
The following European countries have working holiday visa agreements with Australia.
You can click on any country in the interactive map for more information about the country and its working holiday visa requirements:
Note that Malta is too small to be shown in the map above, but also has a working holiday agreement with Australia.
21 of these countries are part of the European "Schengen Area". But Cyprus, Ireland, San Marino and the UK are not parties to the Schengen agreement. (In fact, the UK left the European Union altogether following Brexit.)
Turkey and Israel also have reciprocal working holiday agreements with Australia. They are not technically part of Europe, but are located within close proximity to continental Europe.
The European Schengen Area
So, what exactly is the Schengen Area and why does this matter?
While there are 27 member countries of the European Union (EU), not all of these countries share a common immigration & customs area.
Inside the Schengen Area, there are generally no internal border controls between countries. Except in specific emergencies like the COVID-19 pandemic, people can freely travel between Schengen Area nations without any passport checks or customs controls. This makes travel within Europe much easier!
Of the countries that form the European Union, four are not currently part of the Schengen Area:
Ireland
Romania
Bulgaria
Cyprus
The latter three countries recently joined the EU and are planning to join the Schengen Area in the future.
Similarly, there are numerous countries that are not EU members but are part of the Schengen Area:
Switzerland
Iceland
Norway
Liechtenstein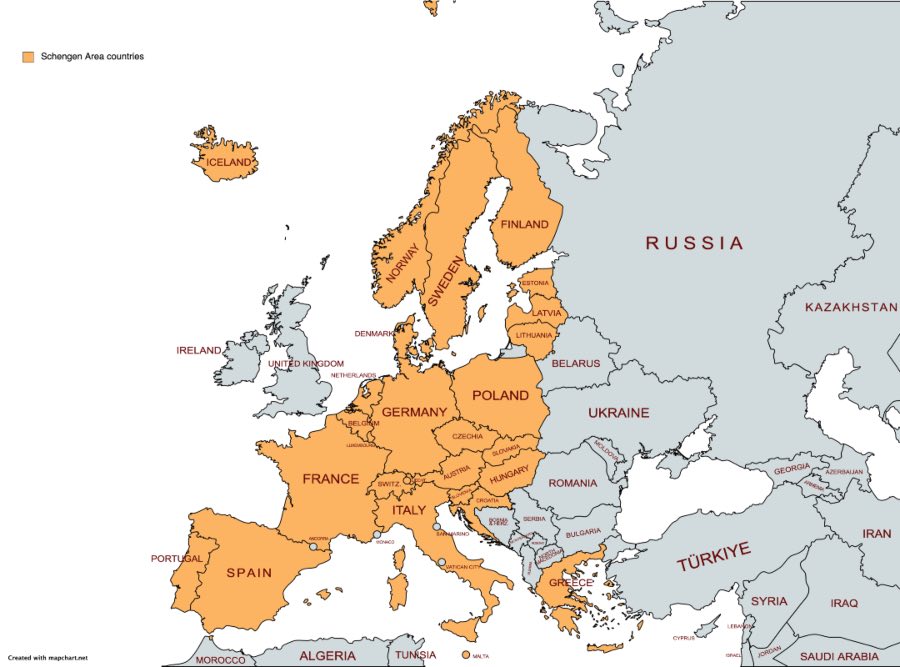 The borders of the small nations of San Marino, Monaco, Vatican City and Andorra are also open, although these countries are not officially part of the Schengen visa-free zone.
Travelling inside the Schengen Area with a working holiday visa
A working holiday visa from one of these countries does not permit you to live or work in other Schengen Area countries. You can only live and work in the country that issued your visa or residence permit.
Outside of your "host" country, you are still allowed to travel within the entire Schengen Area for up to 90 days out of every 180 days. This provides the opportunity to travel to other countries across Europe on weekends or your days off work.
In practice, there are no real border checkpoints when travelling within the Schengen Area. However, if you have a visa for a particular Schengen country, there is a general expectation that you'll spend the majority of your time while in Europe in that country (and not travelling the entire time in other Schengen countries).
With cheap air and train travel widely available in Europe, there really is a lot you can see all over the continent – even on a budget! In fact, European low-cost airlines like Ryanair, easyJet and Wizz Air often sell flights for as low as $10-20. Of course, this price excludes checked baggage so you'll need to get used to packing light!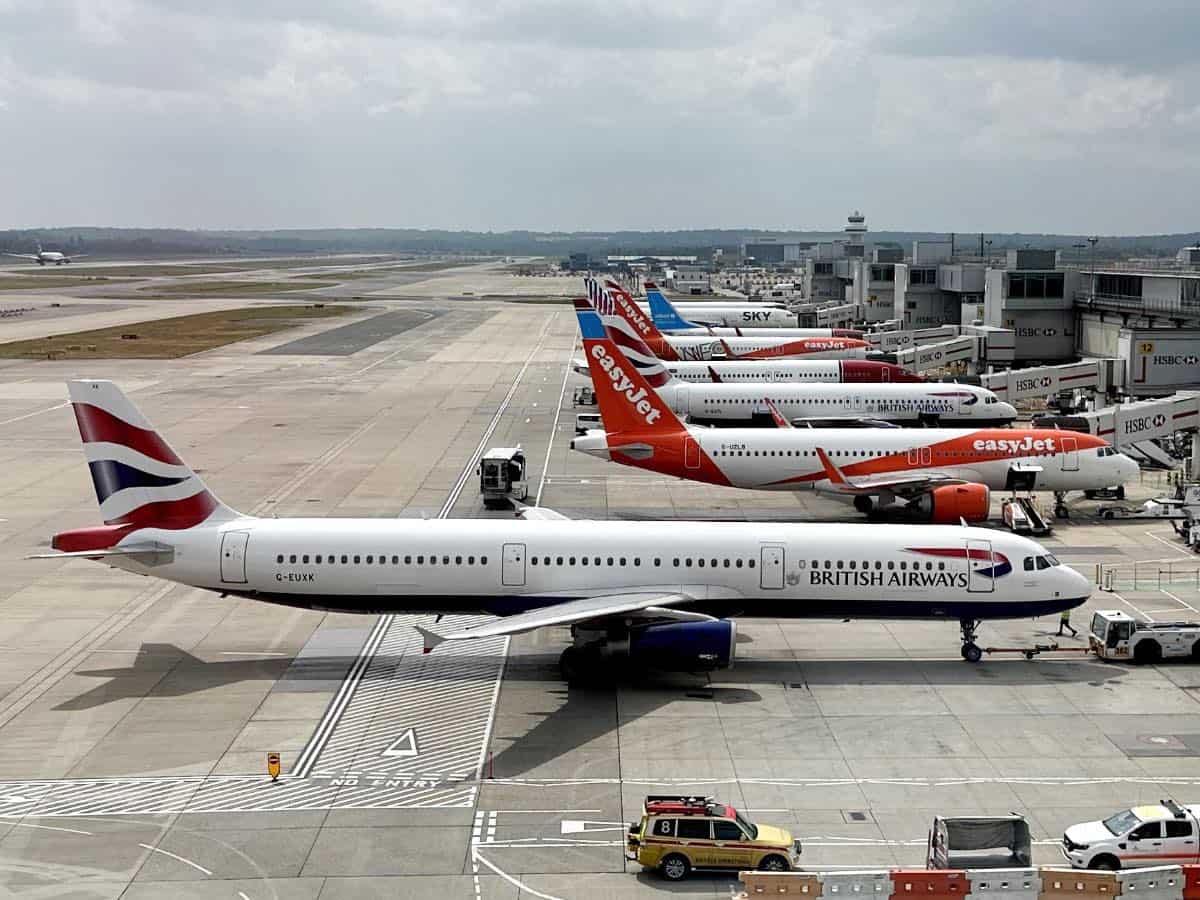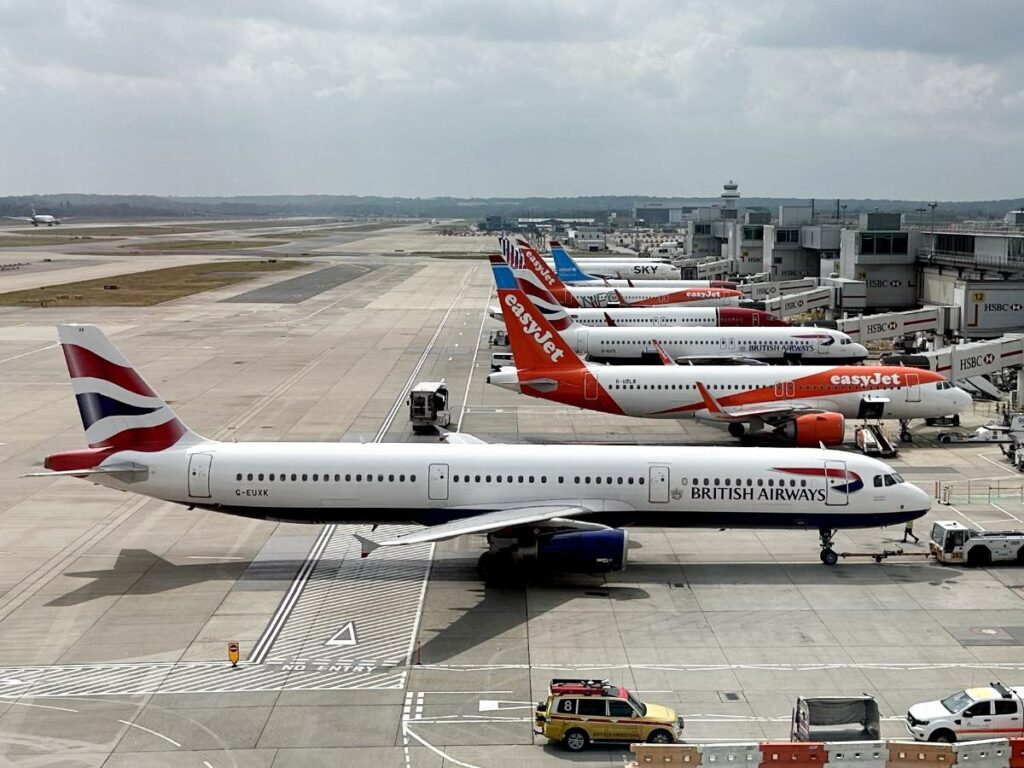 If you're based in a non-Schengen country (e.g. the UK or Ireland), you can still travel to Schengen Area countries as a tourist for up to 90 out of every 180 days. But you'll need to clear passport control each time you enter or exit the Schengen Area.
The Australian government's Smartraveller website has more information about general visa and entry requirements for the Schengen Area.
Travel insurance for European working holidays
When applying for a working holiday visa in a European country, you'll often need to provide proof of adequate travel insurance coverage. While the requirements vary by country, the standard Schengen visa travel insurance requirement is for at least €30,000 of coverage for:
Emergency medical/hospitalisation expenses
Medical evacuation costs (i.e. the cost of flying you back to Australia for hospital treatment)
Repatriation costs (i.e. the cost of transporting your mortal remains back to Australia if you die)
This means that some Australian travel insurance policies are not suitable for European working holiday visas. See our working holiday travel insurance guide for full details.
The "German-Australian Agreement on the Exemption of Visa Requirements"
As an exception, Australian citizens have the opportunity to stay in Germany for up to 90 days at a time. This is regardless of any time previously spent in other Schengen countries, with no limit to the number of re-entries allowed. This exemption is set out in a bilateral agreement that was signed between Australia and Germany in 1952.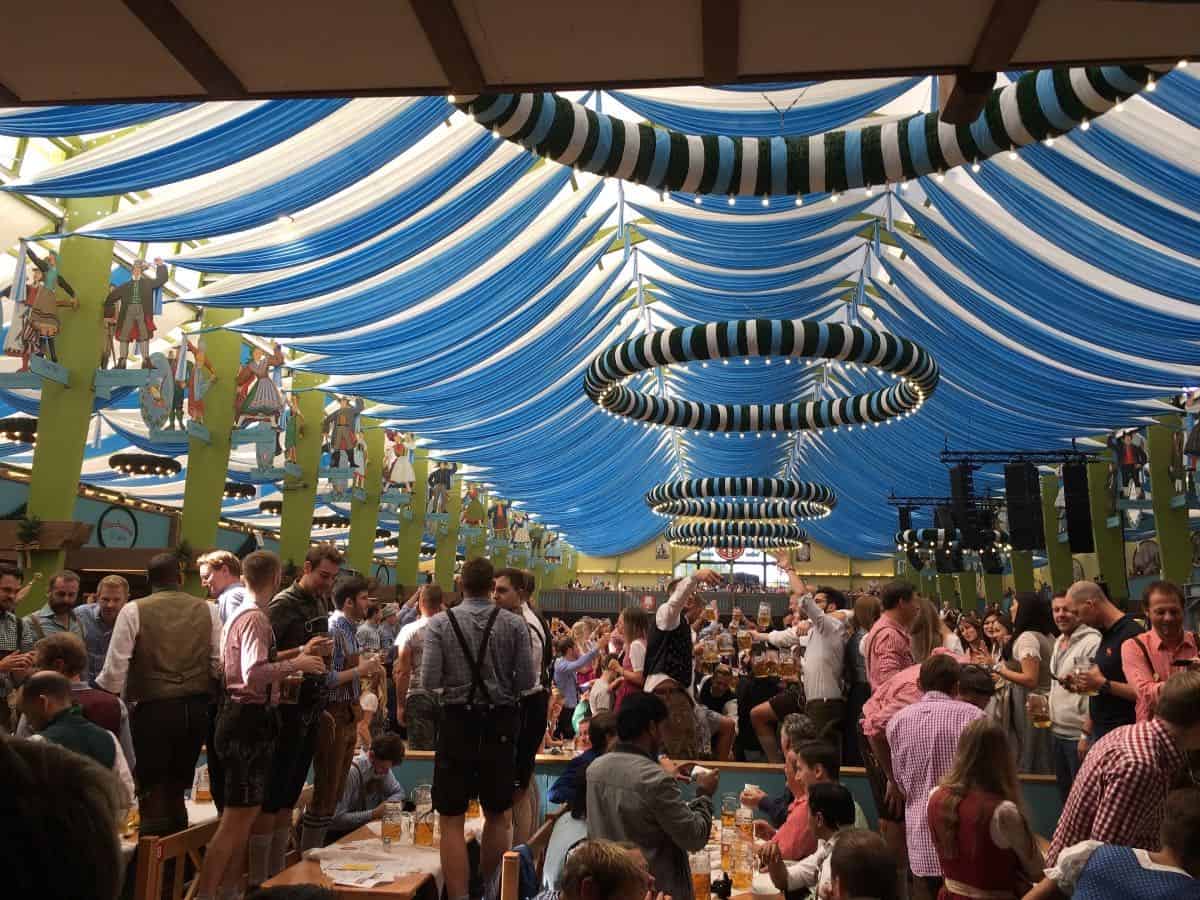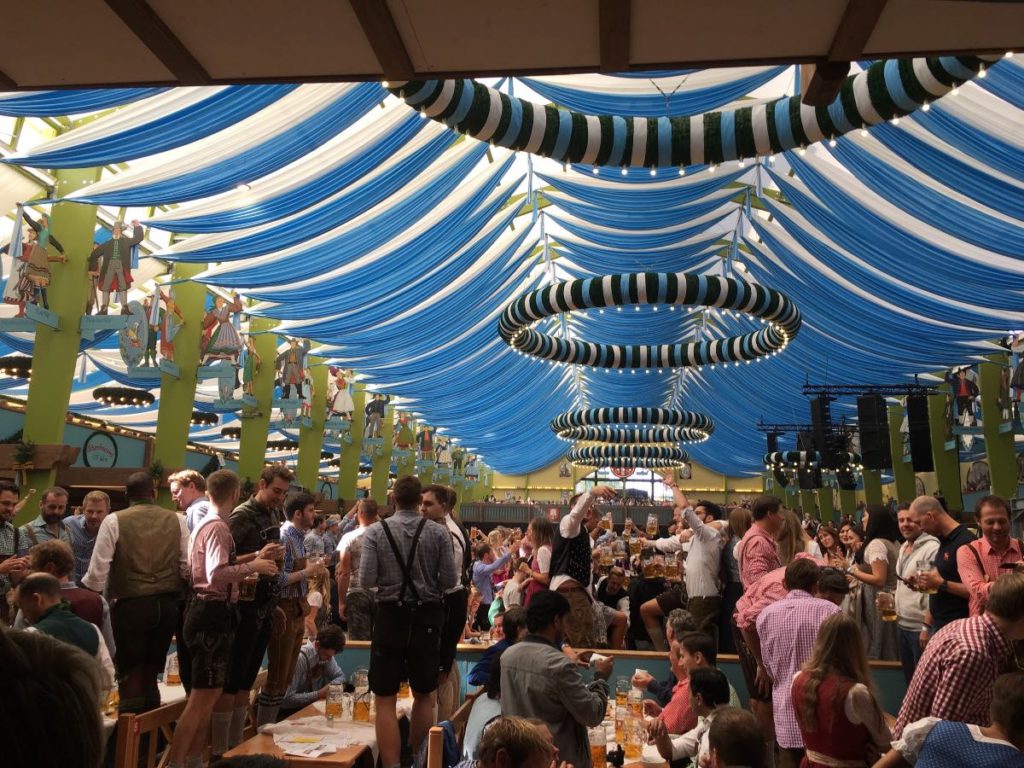 This agreement is still in force. However, it does not give Australians the right to work in Germany without a visa, nor to travel to any countries outside of Germany. In other words, you can't enter Germany under the bilateral agreement and then travel to other Schengen Area countries during your stay.
There are a few other things you also need to be aware of if using this bilateral agreement. For example, you must enter and leave Germany directly from/to a non-Schengen country. See our article on how Australians can stay an extra 90 days in Germany for more details.