Luxembourg's Work & Holiday Visa for Australians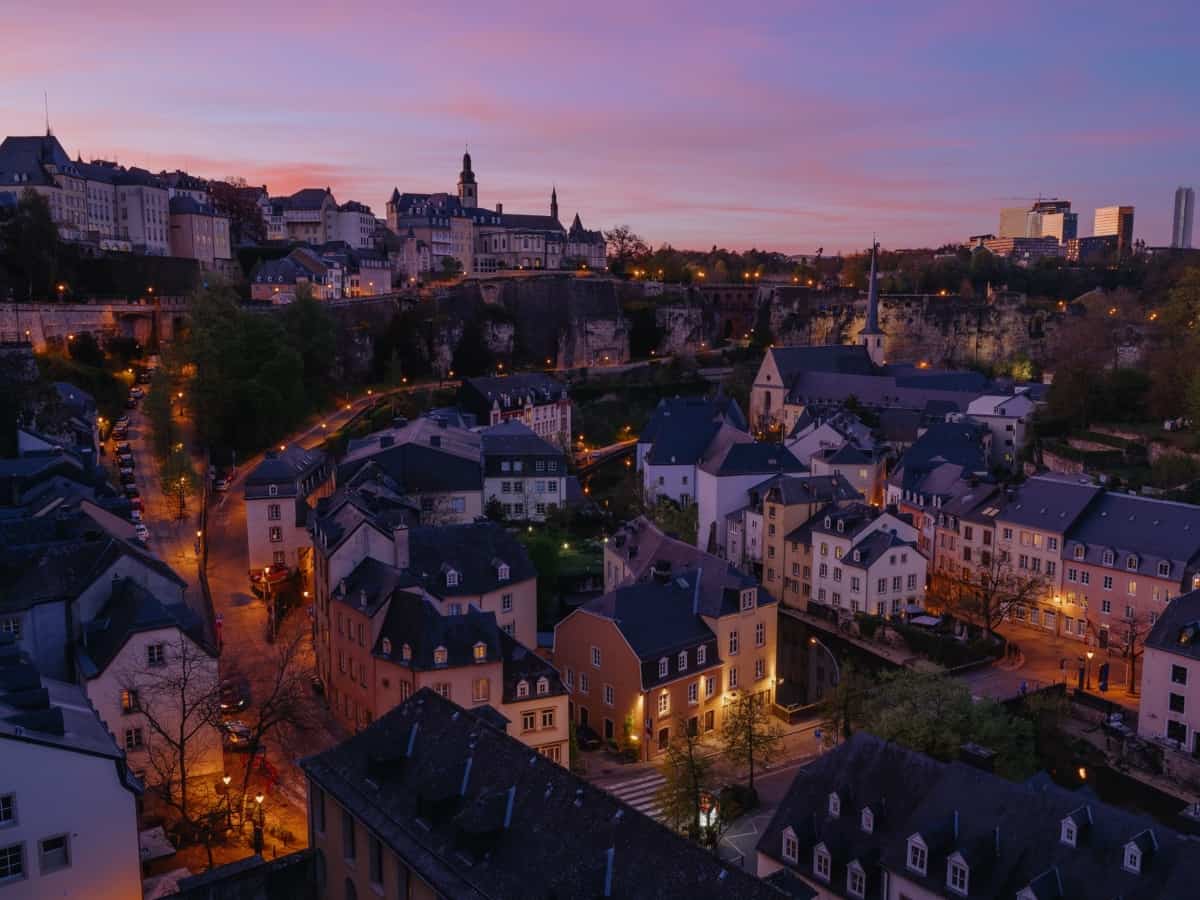 If you're an Australian aged between 18 and 30 years old, you may be eligible to apply for a Work and Holiday visa for Luxembourg! This allows you to live in Luxembourg for up to 12 months and take up temporary work to help fund your holiday.
With this visa, you can work for up to six months with any single employer in Luxembourg, and study for up to four months. This visa also allows you to travel freely within the Schengen Area for up to 90 out of every 180 days.
This page contains information about the Luxembourg Work and Holiday Visa for Australian citizens. It was last updated on 18 November 2021.
Key facts about Luxembourg
Population: Approx. 600,000
Official languages: Luxembourgish, German, French
Capital city: Luxembourg City
Name of the country in Luxembourgish: Lëtzebuerg
Currency: Euro
Luxembourg Working Holiday Visa requirements for Australians
In addition to Australians, Luxembourg offers working holiday visas to citizens of Canada, Chile, New Zealand & Taiwan.
The information on this page applies to Australian citizens. Please check the Luxembourg government website for information applicable to citizens of other countries.
To apply for a Luxembourg Work and Holiday Visa as an Australian citizen, you must meet the following requirements:
Aged between 18-30 years old (inclusive) at the time of application
Hold tertiary qualification/s or have successfully completed at least 2 years of undergraduate university education
Have a return ticket to Luxembourg or enough money to buy one
Have at least the equivalent of €2,500 (approx. AUD4,000) in savings
Have travel/health insurance which covers your entire stay
Produce a document vouching for your good character
You cannot apply for this visa if you:
Will be accompanied by dependent children
Are deemed to pose a risk to public health or security
Have already applied for a Luxembourgish visa under the work and holiday scheme
More information is available on the Luxembourgish government's website.
Documents needed to apply for this visa
When applying for a Working Holiday Visa for Luxembourg as an Australian citizen, you will need to provide the following documents at the Belgian embassy in Australia:
Completed and signed application form (word document)
Recent passport-sized photograph
Your Australian passport
Visa D application fee (payable by credit card or cash at the Belgian embassy)
An original National Criminal History Record Check (Name check) from the past six months. This must be legalised by the Australian government with an Apostille stamp.
A recent medical certificate provided by a doctor appointed by the Belgian embassy, stating that you do not suffer from any contagious diseases (such as tuberculosis). You will need to obtain a blood test and chest x-ray, then present the results to the designated doctor who will provide a signed letter to the Belgian embassy. The embassy will also need to legalise the doctor's signature, which attracts an AUD34 fee.
Bank statement/s in your name proving you have at least the equivalent of €2,500 in funds
A flight itinerary with a return flight to Luxembourg, or a one-way flight plus proof of at least €1,000 in additional funds to buy a return ticket
Proof of adequate travel insurance valid in Luxembourg
A self-addressed envelope for the return of your passport (or payment of an additional courier fee)
The work and holiday visa fee for Luxembourg is AUD306 (this amount is subject to change).
How to apply for a Luxembourg Working Holiday Visa
Belgium's embassy handles Work and Holiday visa applications in Australia on behalf of Luxembourg. As an Australian citizen, you would need to apply through the Embassy of Belgium in Australia which is located in Canberra.
Previously, you would have needed to visit the Belgian embassy in Canberra in person. However, since September 2021, Belgium is outsourcing its visa applications to VFS Global.
The Luxembourg government website still says that applicants should apply to the Belgian embassy, but the Belgian embassy has removed all references to Luxembourg working holiday visas from its website and there is no information on the VFS Global website about working holiday visa applications for Luxembourg.
If you wish to apply for this visa now, we would recommend sending an email to s[email protected] to enquire about the current procedure.
After receiving your application (either directly or via VFS Global), the Belgian embassy says that it may take around 3-4 weeks to process your Luxembourg Work and Holiday visa, depending on the time of year. Once your visa has been issued, you'll need to enter Luxembourg within the visa's validity period.
Arriving in Luxembourg
You must register with the Town Hall at your chosen place of residence within 3 working days of arriving in Luxembourg. You're also required to inform the Town Hall whenever you move house and before you leave the country, once your visa has expired.
See the Guichet or Delano websites for more information.
---
While best efforts are made to keep this information updated, we do not guarantee its accuracy. If you spot an error, would like to suggest new information to be added or simply have a question, please let us know in the comments and we'll endeavour to respond or update the article as quickly as possible!