The UK Ancestry Visa for Australians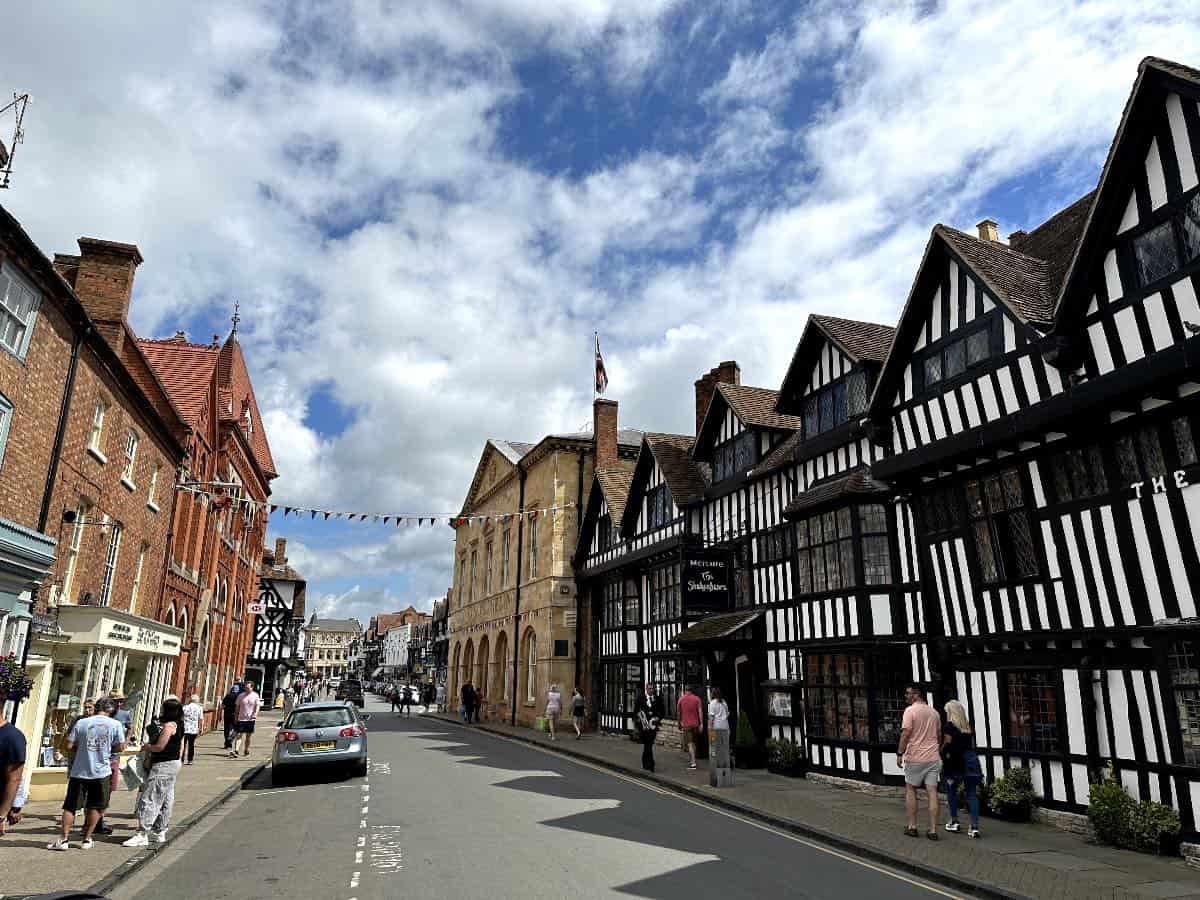 Australians aged 18-30 years old can live and work in the United Kingdom (UK) for up to two years through the Youth Mobility Scheme. From January 2024, the age limit for the UK Youth Mobility Scheme visa will even increase to 35 and Aussies will be able to stay in the UK for up to three years.
As an alternative, many Australians would also qualify for a UK Ancestry Visa if they have at least one grandparent who was born in the UK. The Ancestry Visa visa lets you stay in the UK for up to five years, with the option to extend your stay even further.
When living in the UK on an Ancestry visa, you'll have the right to work and study, including self-employment. You are free to leave and re-enter the UK as many times as you like while on an Ancestry visa. Your partner and/or child can also apply to join you in the UK.
This guide contains information about the UK Ancestry Visa for Australian citizens. It was last updated on 28 October 2023.
UK Ancestry visa requirements
This information on this page is applicable to Australian citizens and may be different for citizens of other countries.
The UK Ancestry visa is available to citizens of eligible countries, including Australia, who meet the eligibility criteria.
Firstly, you would need to be one of the following:
A citizen of a Commonwealth country (e.g. Australia, New Zealand, Fiji, Canada, Jamaica, India, Malaysia, Singapore, Sri Lanka, South Africa and many other countries with links to the UK)
A British overseas citizen
A British overseas territories citizen
A British national (overseas) – i.e. with a past connection to Hong Kong
A Zimbabwean citizen
To apply for a UK Ancestry visa, you must also meet the following requirements:
At least one of your grandparents must have been born in the UK, Channel Islands or Isle of Man
Be aged 17 or older
Have enough savings to support yourself and any dependents
Intend to work in the UK
You can also claim UK ancestry via your adopted parent, but not through step-parents. If your grandparent was born before 31 March 1922 in what is now Ireland, or on a ship or aircraft registered in the UK, this also qualifies.
More information is available on the UK government's website.
Documents needed to apply for this visa
When applying for a Youth Mobility Scheme visa for the UK as an Australian citizen, you'll need to provide the following documents:
A valid passport
Birth certificate
Birth certificates of the parent and grandparent that your ancestry claim is based on
Evidence that your parent or grandparent has changed their name since birth, if applicable
Evidence that you plan to work in the UK, such as job offers or a business plan
Bank statements that are less than 31 days old, or other evidence, showing that you have enough savings to support yourself and any dependents in the UK
Bank statement/s showing you have enough savings (see below for more on this)
Any documents that are not in English or Welsh must be officially translated into English or Welsh.
It costs £637 (approx. AUD1,200) to apply for a Youth Mobility Scheme visa.
You will also need to pay a £3,120 (approx. AUD5,900) Immigration Health Surcharge, bringing the total cost to around AUD7,100 for a 5-year visa application. See below for details.
Immigration Health Surcharge
You must pay an Immigration Health Surcharge (IHS) at the time of applying for your visa.
In the event that your visa application is denied, you'll get a refund of the IHS.
You can use the UK government's calculator to determine exactly how much you would need to pay. But an Australian applying for a 5-year Ancestry visa could expect to pay around £3,120 (approx. AUD5,900).
This is a lot of money. But in return, you will receive access to free medical care under the National Health Service (NHS) for the full five years that you are entitled to remain in the UK. The NHS is effectively the UK's version of Medicare.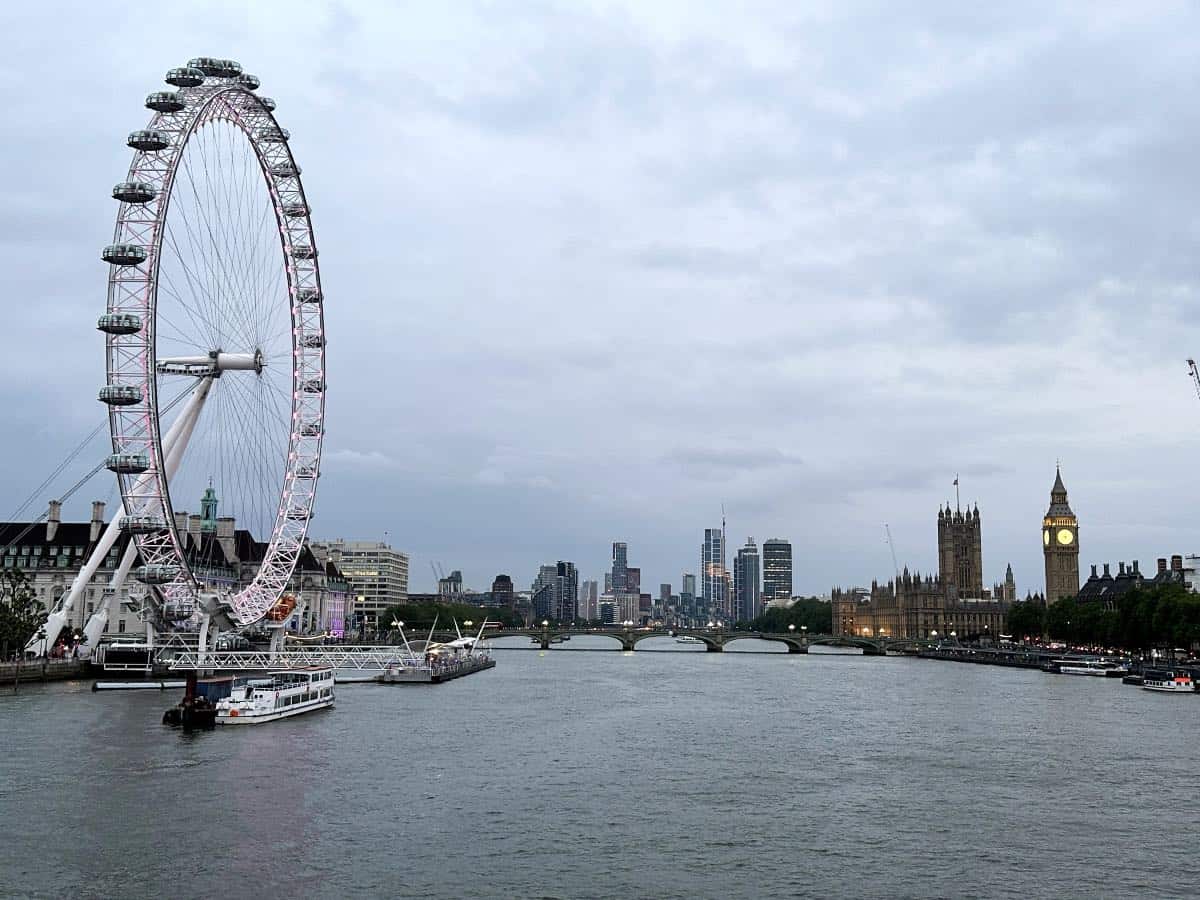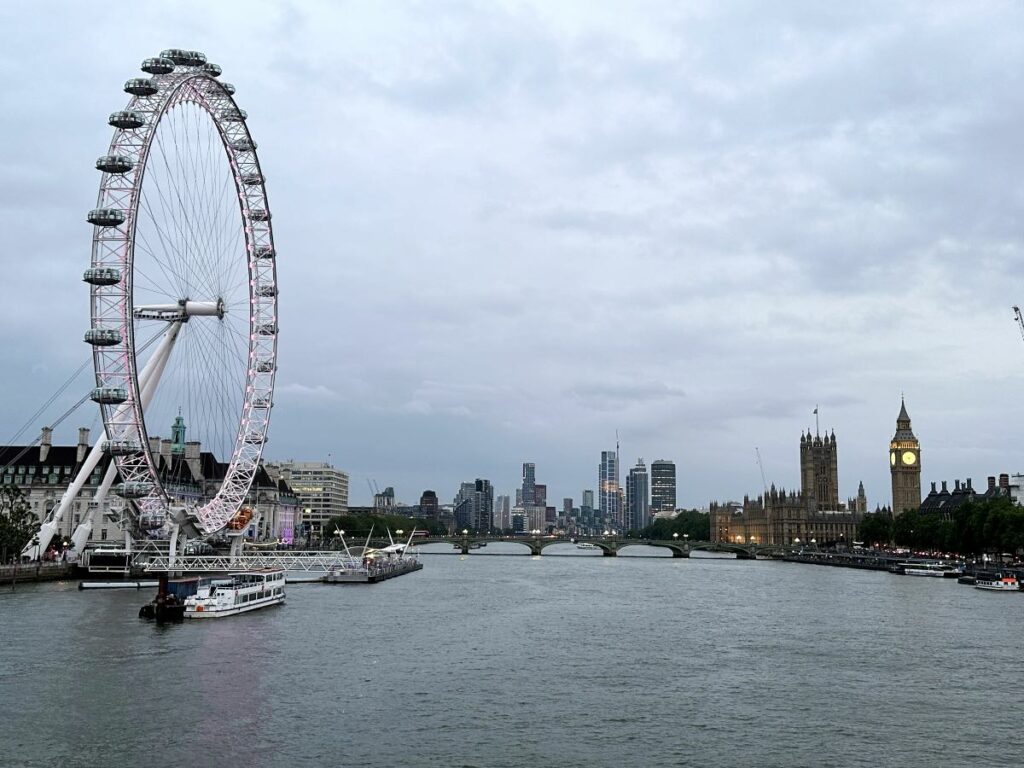 How to apply for a UK Ancestry visa
You can apply for an Ancestry visa up to 3 months before you intend to travel to the UK. In general, you must apply from outside the UK but you do not necessarily need to be in your home country.
The first step is to apply online.
After completing your online application, you will also need to make an appointment to prove biometrics (your fingerprints and a photograph, used to prove your identity) at a visa application centre. This centre may retain your passport and documents while processing your application.
It usually takes around 3 weeks to get a decision on your visa after completing the online application and biometrics appointment. You can pay an extra fee to get a faster decision in some locations.
Supporting documentation to show proof of funds
The UK government has not specified a minimum amount of funds that you need in order to qualify for an Ancestry visa. Rather, the applicant must be able to demonstrate that they have enough money to maintain and accommodate themselves, and any family members joining them.
As a general guide, you probably should be able to demonstrate that you have at least AUD5,000-10,000 per applicant. However, this is at the discretion of the person processing your application.
Any bank statements or certified letters from your bank must be dated within the last 31 days prior to your application.
If you don't quite have enough savings, you could also demonstrate that you will receive support in the UK from a friend or relative.
Keep in mind that the Ancestry visa does not give you the right to access public funds in the UK. So, you won't be able to rely on government welfare during your stay.
Extending your visa
It is possible to extend your Ancestry visa for another 5 years, as long as you do that before the first one expires. You can do this from within the UK.
There are also pathways to settling permanently in the UK if you've already lived in the country for 5 years on an Ancestry visa.
See the UK government website for more details.
UK Youth Mobility Scheme vs Ancestry Visa
Many Australians aged 18-35 may be eligible for both the Youth Mobility Scheme and Ancestry visa. These are different visas which have different eligibility requirements, but also come with different rights.
Here's a comparison of the two options:
| | Youth Mobility Scheme visa | Ancestry visa |
| --- | --- | --- |
| Age to apply | 18-30 (18-35 from 31/1/24) | 17+ |
| Maximum stay length | 2 years (3 years from 31/1/24) | 5 years |
| Minimum savings required | £2,530 | Enough to support yourself |
| Visa fee | £298 | £637 |
| NHS surcharge | £940 | £3,120 |
| Must have a grandparent born in the UK? | No | Yes |
| Can work in the UK? | Yes | Yes |
| Can study in the UK? | Yes | Yes |
| Can bring children with you to UK? | No | Yes |
| Can extend/renew visa? | No (except existing visa holders for 1 year from 31/1/24-30/1/26) | Yes |
---
While best efforts are made to keep this information updated, we do not guarantee its accuracy. If you spot an error, would like to suggest new information to be added or simply have a question, please let us know in the comments and we'll endeavour to respond or update the article as quickly as possible!